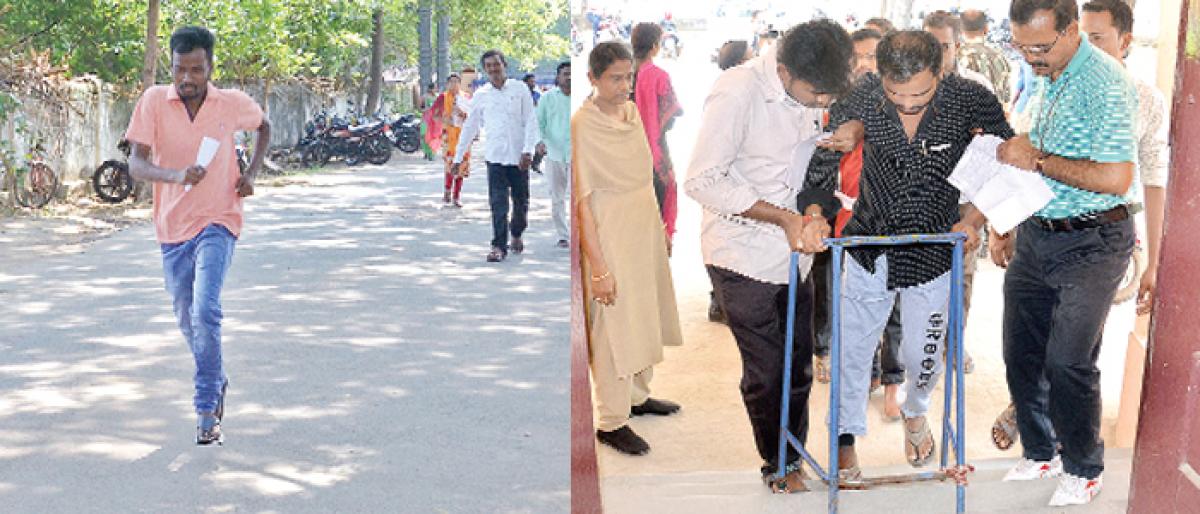 Highlights
The written examination for filling Village Revenue Officers VROs was held peacefully in Warangal Urban district on Sunday In the Urban district, 54,968 candidates registered for the VRO exam, of whic, 45, 868 candidates appeared for the exam in 124 centres
Warangal: The written examination for filling Village Revenue Officers (VROs) was held peacefully in Warangal Urban district on Sunday. In the Urban district, 54,968 candidates registered for the VRO exam, of whic, 45, 868 candidates appeared for the exam in 124 centres.
Urban District Collector Prashanth Jeevan Patil inspected Arts College, Warangal Public School, Padmavathy and Vagdevi Engineering colleges, and other centres. The TSPSC Assistant Secretary Satyanarayana was also present.
The police set up Help Desks at Railway stations, bus stations and other important junctions to help the candidates to reach their respective test centres hassle-free.
Warangal Commissioner of Police V Ravinder, who supervised the security arrangements, said that besides Help Desks, they have posted personnel at all arterial junctions of the city and had guided the candidates to reach their centres in time. He said that the exam went off without any untoward incident.
Meanwhile, as many as 6,548 candidates against a total of 9,688 appeared for the VRO test in 33 centres of Bhupalpally.