Call to step up Bathukamma saris production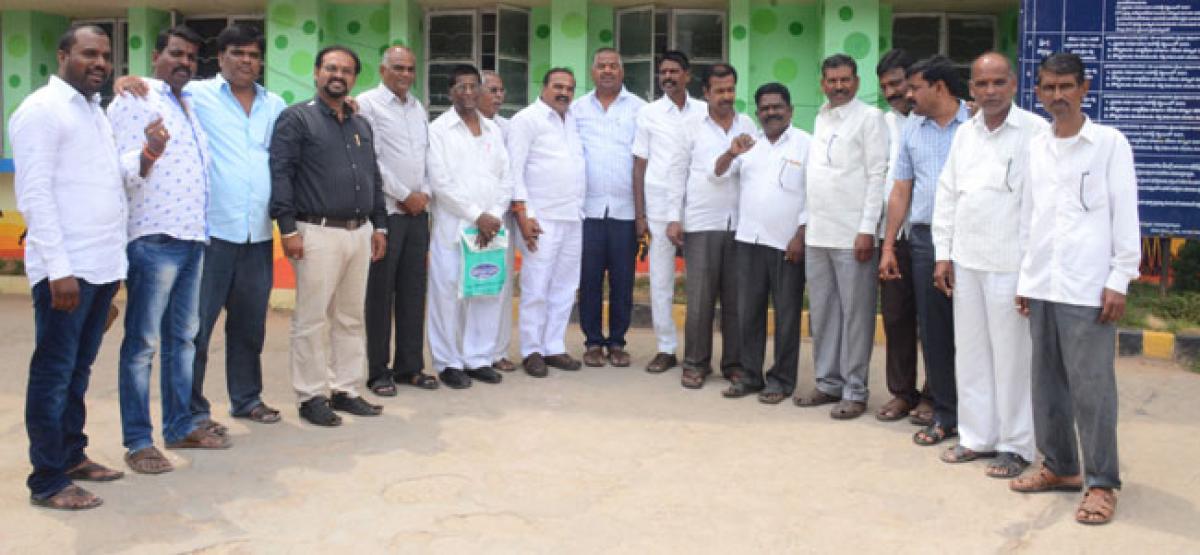 Highlights
The representatives of Clothes and its Allied Products Association on Thursday resolved that only Bathukamma saris should be manufactured on the powerlooms in Sircilla Textile Park to reach the target production
ADVERTISEMENT
Sircilla: The representatives of Clothes and its Allied Products Association on Thursday resolved that only Bathukamma saris should be manufactured on the powerlooms in Sircilla Textile Park to reach the target production.
Talking to media persons after they met District Collector P Venkatram Reddy, the representatives Jindam Chakrapani, Mandala Satyam, Kattekola Lakshminarayana, Samala Mallesam, Adipu Ravinder, said that the State government gave them permission and ordered to weave Bathukamma saris on a large scale in a bid to strengthen the textile industry in Sircilla and to provide full time employment to the weavers.
To fulfill the government's aspiration, the representatives called for the cooperation of all sectors, including the small scale industries, mutually aided cooperative societies (MACS) and the weavers, they appealed.
As the last date for the supply of the cloth is October 10, they urged the weavers to take up weaving of the cloth on mission mode. They reiterated that only Bathukamma cloth production should be taken up on powerlooms.
If any of the weavers take up weaving of other kind of clothes on powerlooms, then the association would take disciplinary action against them, the representatives warned.
The representatives of the association expressed their happiness over the Collector's announcement over sanctioning 20 days wages to the old weavers, who could not work on powerlooms. They expressed hope that they could reach the target within the due date with the cooperation from the District Collector.