Mission Bhagiratha water supply to miss deadline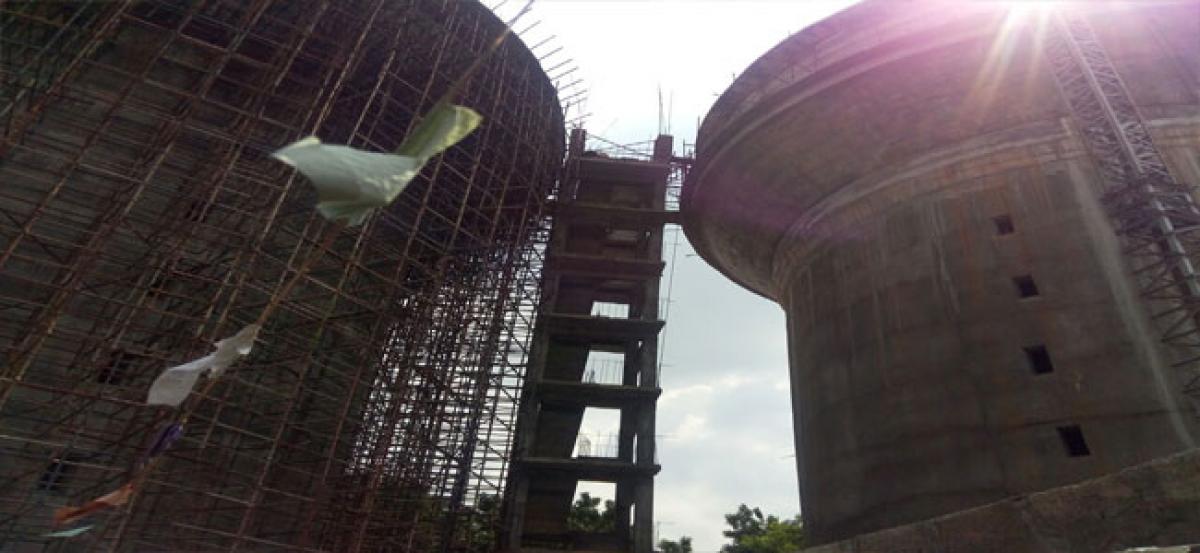 Highlights
The construction works of Rural Mission Bhagiratha RMB which supplies water to the city and its surrounding areas are getting delayed in east zone and are expected to complete the works within two months, said P Rajender, HMWSSB, General Manager Engineer, Red Hills
ADVERTISEMENT
Kothapet: The construction works of Rural Mission Bhagiratha (RMB) which supplies water to the city and its surrounding areas are getting delayed in east zone and are expected to complete the works within two months, said P Rajender, HMWSSB, General Manager Engineer, Red Hills.
"The Rural Mission Bhagiratha works started in September 2016 and the completion deadline is by September 2018 but the works are getting delayed due to delay in reservoir and pipe line works. The reservoir construction is getting delayed due to technical reasons, while the contractor for pipeline works disappeared two months ago. We would be hiring a new contractor for the project at Kothapet," he added.
He further said, "Two reservoirs, each with a capacity of 2.5 million litres, have been connected to each other with a 1,600 mm dia pipe line and the budget provided for the project is Rs 325 crore. 1.28 million urban/rural households across 65 locals will benefit from this project. After the works get completed Krishna drinking water will be supplied to the reservoir. Rajender said LB Nagar, Ganesh Nagar Colony, Indira Nagar, Sai Nagar Colony, Vasavi Nagar, Dilsukhnagar, Gaddiannaram and few other colonies will get water from this project. Now these areas are getting water supply from Vansthalipuram.
Uppal: 75 per cent of RMB project work have been completed and the pipe line works are under process at Uppal, said K Satyanarayana, HMWSSB, General Manager (Engineer), Uppal. "The Uppal reservoir is of capacity 47.5 million litres and with a 350 mm dia pipe line and the budget provided for the project is Rs 325 crore. The Water Board has laid pipeline of length 50 km out of 110 km from Uppal to Sachivalayanagar for the Krishna phase III project.
The construction of five reservoirs and three pump houses are at different stages of completion. The remaining 25 per cent works are expected to be completed by October but still it would take few more months to commission the project. Around 130 colonies at Uppal will be benefited by this reservoir, the colonies are buying water tanks from Tarnaka," said Satyanarayana.
BY Spandana Nimma