Clean & Green awareness drive held at Neknampur lake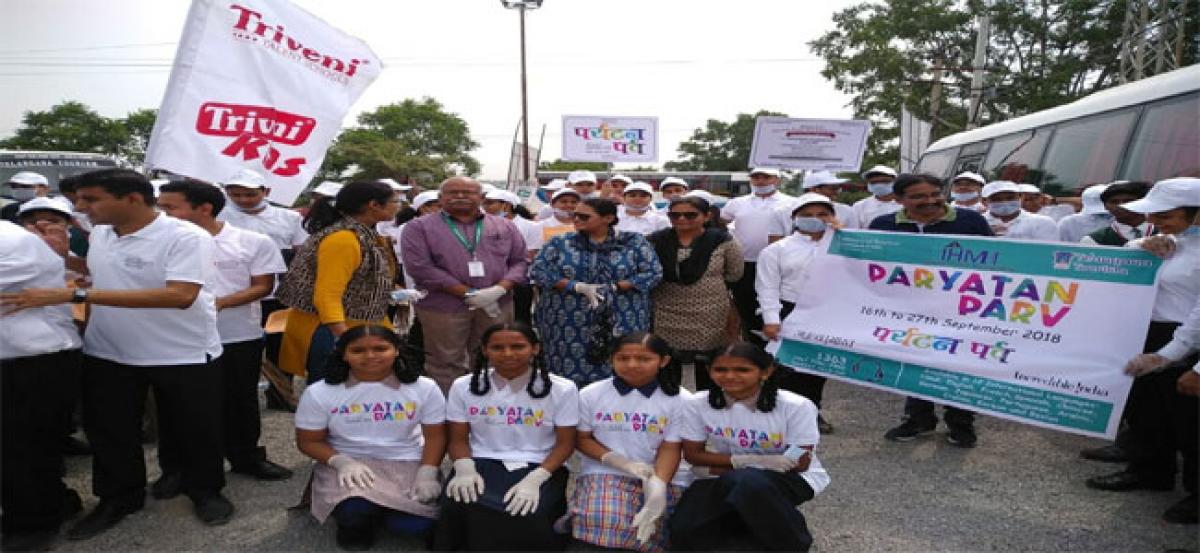 Highlights
Over 282 volunteers along with officers cleaned the Ganesh immersion pond of Neknampur Lake and plantation drive was also organised at lake here on Friday Under the aegis of Telangana Tourism Department Paryatan Parv awareness programme about Telangana Heritage and tourism was held
Neknampur Lake: Over 282 volunteers along with officers cleaned the Ganesh immersion pond of Neknampur Lake and plantation drive was also organised at lake here on Friday. Under the aegis of Telangana Tourism Department 'Paryatan Parv' awareness programme about Telangana Heritage and tourism was held.
Addressing the gathering, Telangana Tourism Commissioner Sunita Bhagwat said, "This cleaning event will not only dilute concentrated effect of pollution due to garbage but also provide a breathing space to aquatic animals. Nature need you, it is our earth our responsibility to keep it clean and green."
Principal secretary, Tirupati, Director Department of Telangana Heritage, Vishalachi and Sudhakar Reddy, India Tourism and MD of Tourism Department were present at the event. The Greater Hyderabad Municipal Corporation (GHMC) on Thursday night installed crane and 6 floodlights at Neknampur Lake for the Ganesh Nimmarjanam.