Ask any kid in State, they say TRS will win: Harish Rao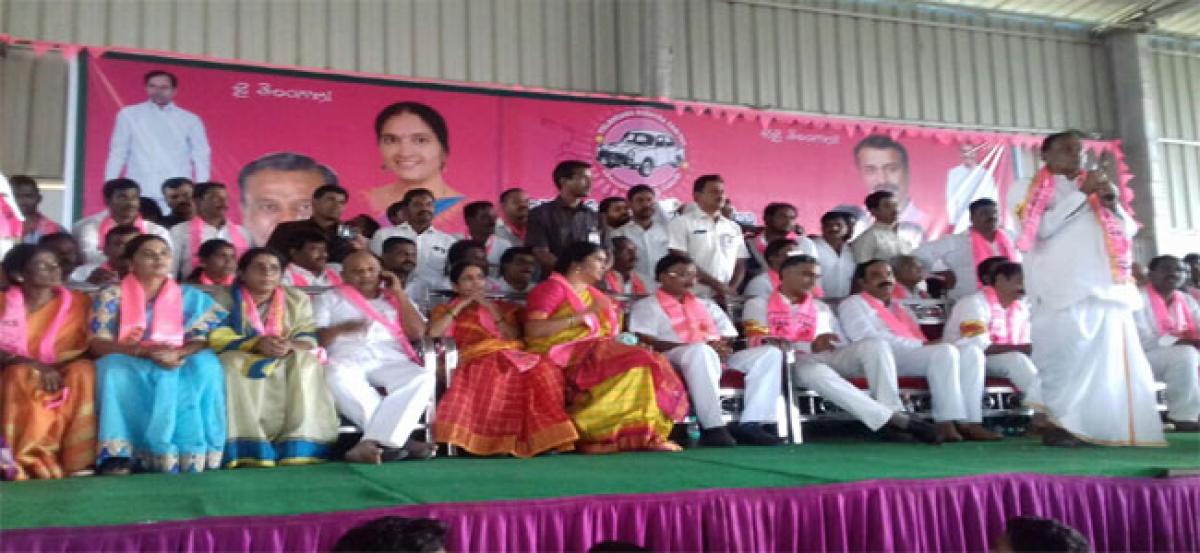 Highlights
In an extensive party workers meeting held at Narsapur on Thursday, caretaker minister Harish Rao expressed his confidence that TRS will emerge victorious in the upcoming elections
Narsapur: In an extensive party workers meeting held at Narsapur on Thursday, caretaker minister Harish Rao expressed his confidence that TRS will emerge victorious in the upcoming elections. Speaking on the occasion, he commented that everyone in the state knows that TRS would win. "Ask any kid in the state, they will say TRS will win," he said.
Describing the opposition parties as worthless, he said that they can never stop TRS from winning. He appealed people to vote for TRS if they seek development; on the other hand if they want to see only infightings they can vote opposition, he said slyly referring to frequent dissidence activities in Congress.
MP Prabhakar Reddy, speaking on the occasion, said that Congress has to search courts and police stations for their candidates. He was referring to the recent arrests and police cases against the prominent leaders of Congress. Those who commit crimes only go to jails, he said. He appealed people to elect TRS candidate Madan Reddy and defeat the former minister Sunitha Reddy, who is likely to be Congress candidate for the Narsapur constituency. Former deputy speaker Padma Devender Reddy said that she is confident of Madan Reddy's victory but she is only curious to know who gets better majority, Madan Reddy or herself.
She spoke about various public welfare schemes initiated by the state government and said that no other state government has done so much for the public welfare as Telangana government. Mallesh Goud, an industrialist from Narsapur who joined TRS party at the meeting along with 500 followers, said that Congress party has not built a single check dam in the constituency in the last 70 years.