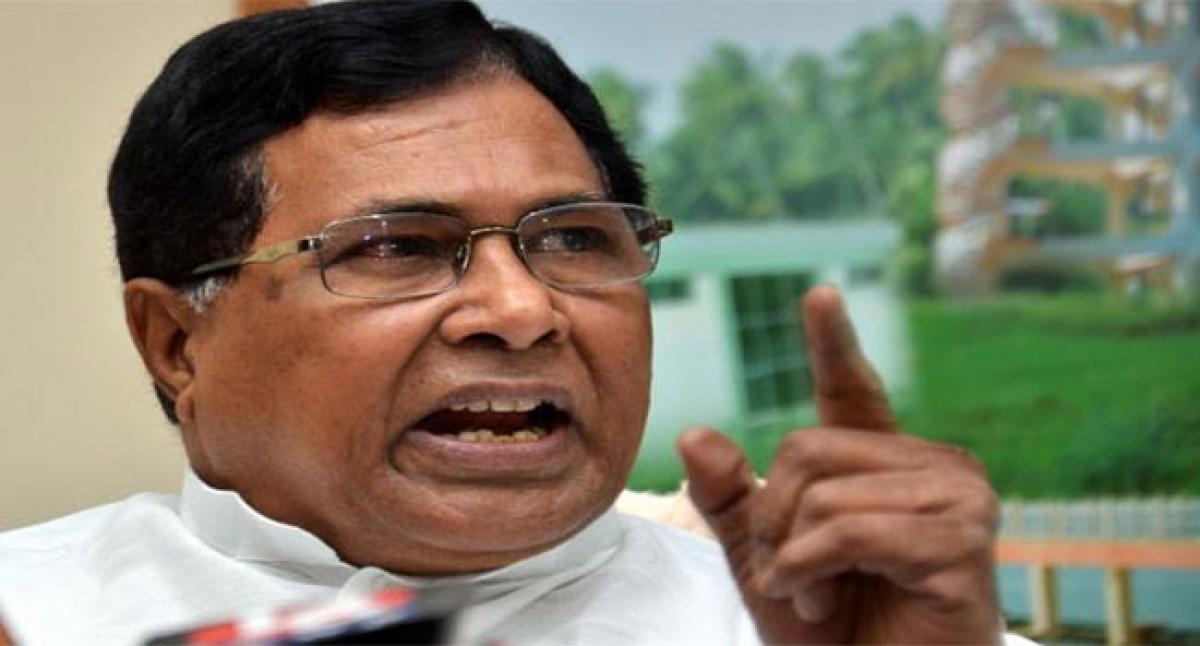 Highlights
Senior Congress leader and former minister K Jana Reddy urged the people to teach a good lesson to Chief Minister K Chandrasekhar Rao who failed to construct two lakh houses promises to the poor in the State
Miryalguda ( Nalgonda): Senior Congress leader and former minister K Jana Reddy urged the people to teach a good lesson to Chief Minister K Chandrasekhar Rao who failed to construct two lakh houses promises to the poor in the State.
On Monday, he participated in the party's Janda Panduga held at various villages in Miryalguda and Vemulapally mandals of Miryalguda constituency which was attended by a large number of party workers.
Later speaking to media, he said KCR dissolved the Assembly well in advance to escape from the promises he had made to the people on different occasions in his four years three months tenure.
The rich State became a debt state in a short span of four years due to TRS government's visionless decisions and inefficient rule, he added.
He also raised questions of TRS's alliance with MIM and understanding with the BJP.
He said the caretaker CM is ignoring the ethics by working with the MIM at state level and the BJP at the national level. At the same time the TRS government could not provide assured 12 per cent reservation to Muslims, he said predicting that the people of Telangana will revolt similar to the people of Maldives against the CM KCR family in the upcoming elections.
Exemplifying Nagarjuna Sagar project, he asserted that the Congress has given top priority to the irrigation sector during its reign in the interest of farmers, he explained.
Stating that the Congress realized the dreams of people of this region by carving Telanagana State, he informed that four years of ruling of TRS is full of failures.