Publication of voter list in Telangana deferred to Oct 12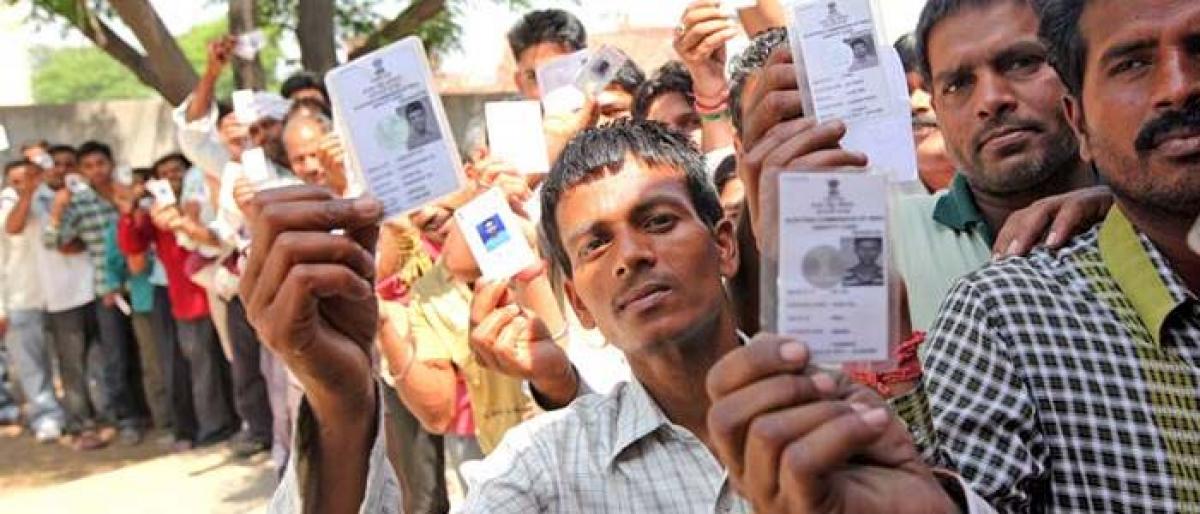 Highlights
Election Commission on Saturday extended time for final publication of electoral rolls in Telangana from October 8 to October 12
​Hyderabad: Election Commission on Saturday extended time for final publication of electoral rolls in Telangana from October 8 to October 12.
The poll panel's announcement came hours after declaring that the state will have single-phase polling on December 7 to elect the new state Assembly.
The relaxation came a day after Hyderabad High Court barred the Election Commission from publishing the revised list of electoral rolls on October 8.
The court directed the poll panel not to publish the electoral rolls till the hearing on a Public Interest Litigation (PIL) is completed.
The court directed the Election Commission to file a counter affidavit by Monday on the points raised by Congress leader M. Shashidhar Reddy in his petition.
The petitioner alleged large-scale discrepancies in the state electoral rolls. He claimed that the names of about 70 lakh voters were missing from the voter list.
Hyderabad High Court took up the hearing of the case after the Supreme Court, where the Congress leader had originally filed his petition, had said that it would be open to the High Court to extend the final date of publishing the electoral rolls if it found any merit in the grievances raised by the petitioner.
The Election Commission on September 8 had announced that the final voter list will be published on October 8 after revision of draft rolls.
Telangana Assembly was dissolved on September 6, nearly nine months before its term was to end, to clear the way for early elections.
Earlier on Saturday, the Election Commission announced the poll schedule for Telangana along with four other states. Telangana will witness single-phase polling on December 7 to elect 119-member assembly.