Contact number to help quit tobacco lauded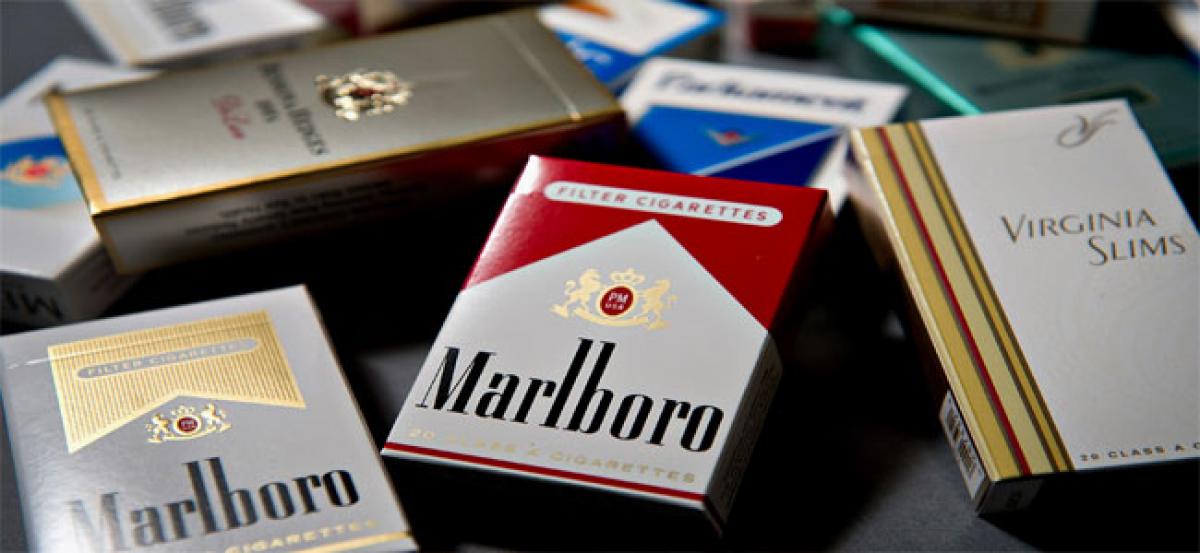 Highlights
In a first, India has become the only SAARC country to have a quit number on tobacco packs and stands fourth in Asia after Thailand, Malaysia and Singapore According to the Union Health Ministry, it is mandatory that a health warning be given on both the sides of packets containing tobacco
ADVERTISEMENT
Hyderabad: In a first, India has become the only SAARC country to have a quit number on tobacco packs and stands fourth in Asia after Thailand, Malaysia and Singapore. According to the Union Health Ministry, it is mandatory that a health warning be given on both the sides of packets containing tobacco.
Almost all the smoking and smokeless forms of tobacco products, the words 'tobacco causes cancer' and 'tobacco causes painful death' are given in white font on a red background and the words 'Quit today call: 1800-11-2356' is written in white font on a black background. "It's a good initiative to help tobacco addicts to quit it.
According to researcher Dr Payal Das, it has been observed that in most of the villages about 10 per cent of women also smoke hand-made bidis which are manufactured in their own villages and sold at cheap price. In urban areas too, women have been found addicted to smoking. A traffic police official said, "In financial district Nanakramguda, there are hundreds of vendors who sell expensive and imported cigarettes at a high price and thousands of IT professionals including women are seen smoking outside their offices."
Nearly, there are 120 vendors selling cigarettes and tea next to each and every MNC or company in Hi-Tec City, Nanakramguda and Madhapur. Manoj a street vendor said that "I stay in Hafeezpet, Premnagar. I sell 300 to 350 cigarettes per day and most of the customers are IT employees including women." However, cigarette manufacturing companies are also printing a photo of a woman's face with a mouth cancer on a cigarette pack to create awareness among women smokers. Researchers, educators and professionals of Tobacco Intervention Initiative (TII), an organisation working for To Make India Tobacco-free by 2020, is also running a programme 'call to action' led by professionals to eradicate tobacco addiction while striving for a 'tobacco-free India'.
A volunteer told that tobacco use and smoking in particular, causes many of the chronic and debilitating diseases that affect the population and stress the national healthcare system. Such diseases include heart disease, stroke, multiple cancers and respiratory diseases, as well as complications of pregnancy such as preterm delivery and low infant birth weight.