Warangal East seat continues to allure leaders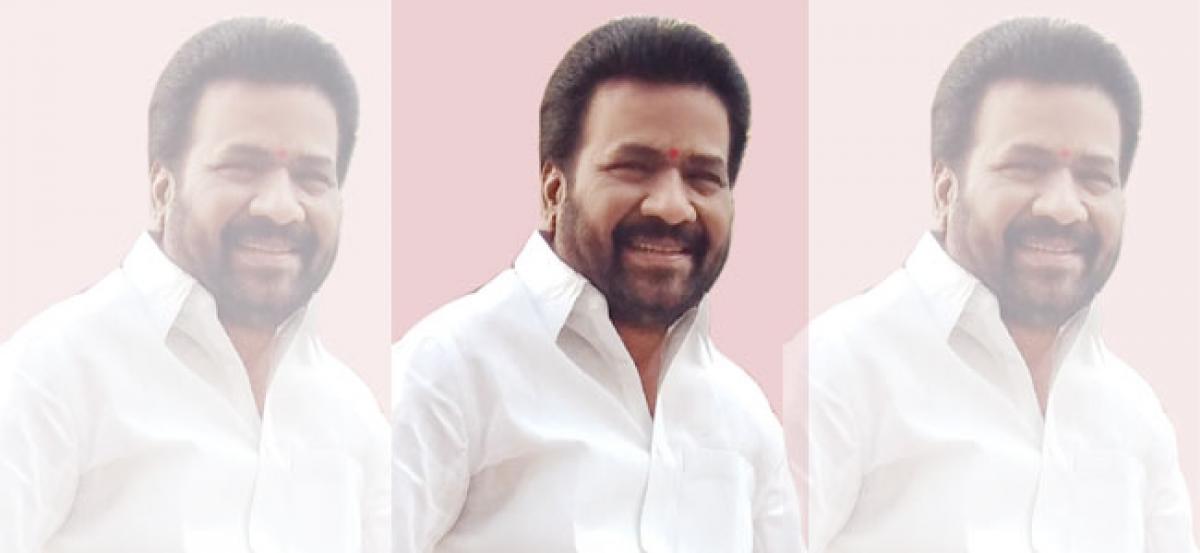 Highlights
Hopefuls for the Telangana Rashtra Samithi TRS ticket to contest from Warangal East constituency are making a beeline to the State Capital Hyderabad with their CVs to impress the leadership
Warangal: Hopefuls for the Telangana Rashtra Samithi (TRS) ticket to contest from Warangal East constituency are making a beeline to the State Capital Hyderabad with their CVs to impress the leadership.
With the TRS leadership retaining almost all its sitting legislators in the dissolved Assembly for the ensuing Assembly elections, there was a very little opportunity for the hopefuls to press their demand for the ticket.
Against this backdrop, Warangal East constituency has become highly alluring for the aspirants. It may be mentioned here that there has been a mad rush for the Warangal East ticket since the TRS and Konda Surekha breakup episode six weeks ago.
The overlong list of aspirants includes Mayor Nannapaneni Narender, former MP Gundu Sudha Rani, former minister Basavaraj Saraiah, Gudimalla Ravi Kumar, Errabelli Pradeep Rao, Deputy Mayor Khaja Sirajuddin, and Corporator and senior Advocate Vaddiraj Ganesh.
With the TRS leadership taking its own time to zero in on the nominee, the speculation is rife that there is a window of opportunity for other senior leaders who didn't try that seriously.
Latest to join the ticket race is senior TRS leader and party's farmers wing Warangal district President Marneni Ravinder Rao of Ainavole mandal headquarters.
He is well known among the political circles and the devotees due to his family's long association with the Ainavole Mallikarjuna Swamy Devasthanam, famous for its annual carnival in the region. During his nine-year term as the Devasthanam's chairman, the shrine witnessed a huge development.
Inspired by Telugu Desam founder N T Rama Rao, he joined politics in 1983. From village to district level, he worked in different capacities. He also worked as Primary Agriculture Cooperative Societies (PACS) chairman and the Director of the Warangal District Cooperative Central Bank.
He was the TDP's floor leader in the Zilla Parishad. It may be noted here that he defeated senior congress leader Varada Rajeshwar Rao to win the Wardhannapet ZPTC. Later he joined the TRS in 2009 in the presence of party chief K Chandrasekhar Rao. Since then, he has been working as party's State Secretary and Warangal district farmers' wing president.
Marneni Ravinder Rao played a key role in the 2014 elections working for the victory of Aroori Ramesh (Wardhannapet MLA), Kadiyam Srihari as Warangal MP and in the by-poll also when Pasunuri Dayakar contested.
Speaking to The Hans India, Marneni Ravinder Rao said: "If given a chance, I am ready to contest from Warangal East constituency. KCR is my godfather and because of his fight for separate Telangana I am in TRS." Party sources say that TRS leadership which verified his credentials is also considering his candidature. It's learnt that Ravinder Rao who is known as noncontroversial seems to have edge over others.