Novel park opens with theme of Panchatantra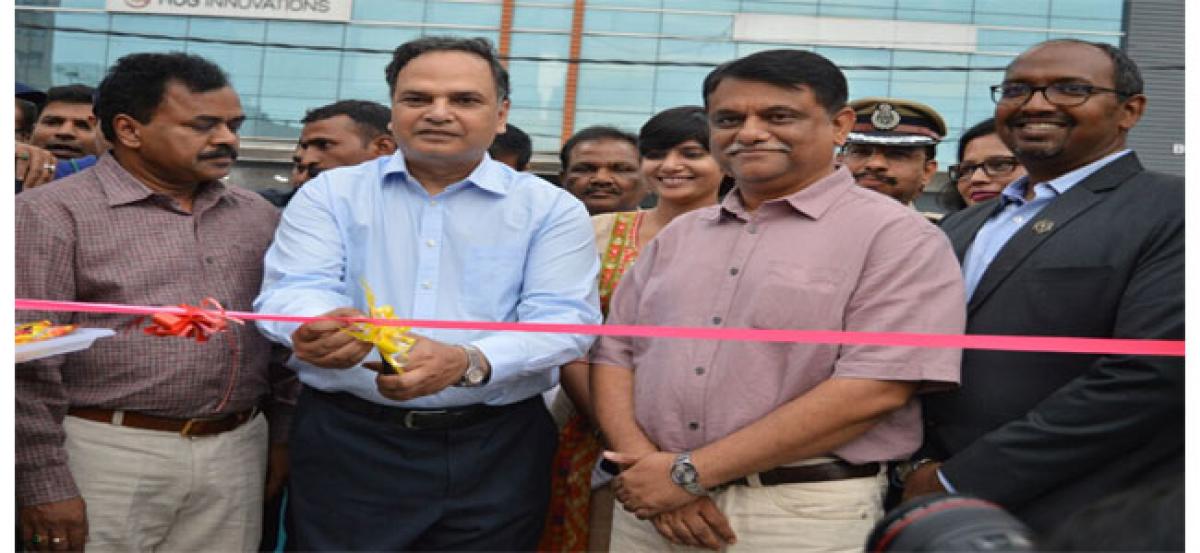 Highlights
Chief Secretary Shailendra Joshi along with principal secretary Aravind Kumar inaugurated various GHMC parks here on Thursday
Hyderabad: Chief Secretary Shailendra Joshi along with principal secretary Aravind Kumar inaugurated various GHMC parks here on Thursday. Every park was developed on a unique theme such as Water Harvesting Park, Pet Park and Panchatantra Park in the city. GHMC Commissioner Dana Kishore, Zonal Commissioner Hari Chandana Dasari, Vakil and Ilka Hormila trainer consultant, Mohd Adil Alam Khan, treasurer of Hyderabad Kennels Club, Abhishek Nath, Director of Ixora group's Loo Cafe Washrooms were present on the occasion.
Hari Chandana said that the central theme of the Panchatantra park was to learn and popularise the ancient Indian treasure of stories that has lessons on morality and how to live harmoniously with our environment. The audio-visual park displays written storyboards and voice over at every statue and wall paintings on Panchatantra. Children can learn from every corner of the park through wall paintings and statues or sculptures based on the stories of Panchatantra.
The park also has a huge play area for children's exercise. It has three story telling arenas for children and an open air Gurukul like learning arena. The park has a variety of 500 trees and saplings entirely funded by AVN Group of Institutions under its Corporate Social Responsibility (CSR). The park is open for public at free of cost.