40 CM candidates in Congress: KTR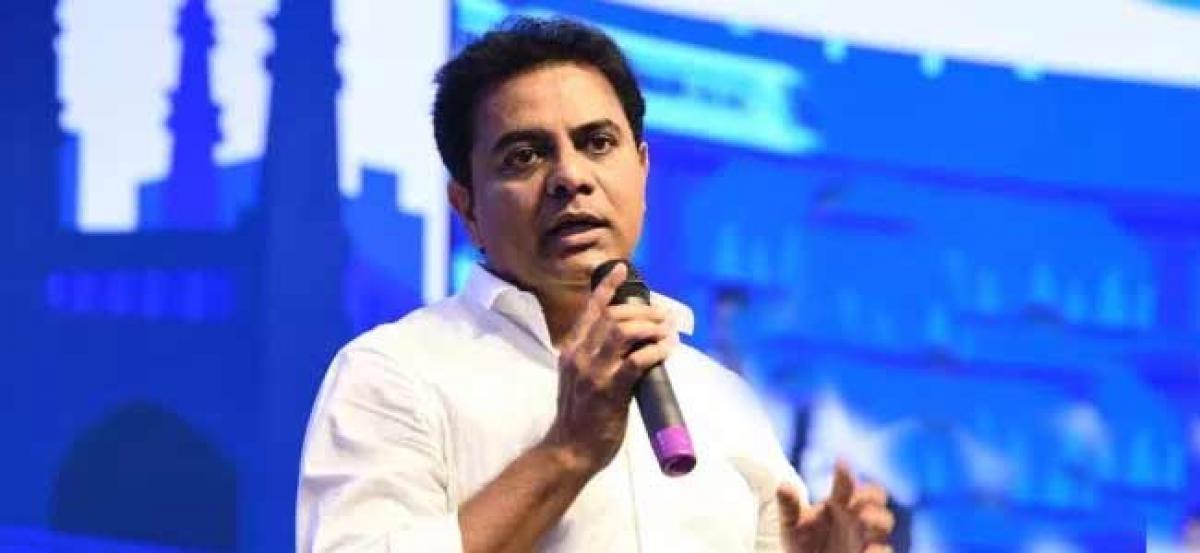 Highlights
Minister KT Rama Rao addressed a huge gathering in Mahabubabad and said, Mahabubabad became district headquarters only after Telangana state was formed and the credit goes to CM KCR
Mahabubabad: Minister KT Rama Rao addressed a huge gathering in Mahabubabad and said, "Mahabubabad became district headquarters only after Telangana state was formed and the credit goes to CM KCR.

Talking about Bayyaram steel plant he said, "We have reached out to the Centre many times asking them to set up Bayyaram Steel Plant. But they never responded to our request." He went on and said that the TRS government is committed to set up the Steel Plant and is firm in its resolve even if the Centre fails to do so. He also assured in generating employment for the local youth in the region.

Attacking the Congress and TDP, he said, "In the past four and a half years, the entire leadership of TRS has been busy in implementing the schemes and programs introduced by CM KCR but the Congress leaders were neither seen or nor heard. But now they are coming to your doorsteps, asking for votes."

"When farmers asked Congress and TDP governments for power supply, they shot bullets at them. And KCR has given 24/7 uninterrupted power supply to the farmers of the state."

"In the past, Chandrababu Naidu stated that Sonia Gandhi is a foreigner and criticized her with tags like 'Godsey' and 'Avineeti Bomma'. But today they all came together," he stated.

Ridiculing Congress he said, "There are 40 CM candidates in Congress. Telangana Congress leaders stood in front of Chandrababu Naidu (Before he met Rahul Gandhi in Delhi) with folded hands, asking him to recommend their names to Rahul Gandhi as MLA candidates. If this is their situation today, think how will tomorrow be.

"By chance, if they win the elections, decisions pertaining to Telangana will be made in Amaravati," he said. He reminded that people of Telangana fought for their self-respect and they shall retain it by voting for TRS in the coming elections.
Subscribed Failed...
Subscribed Successfully...