Ruling party candidates lucky only since 2008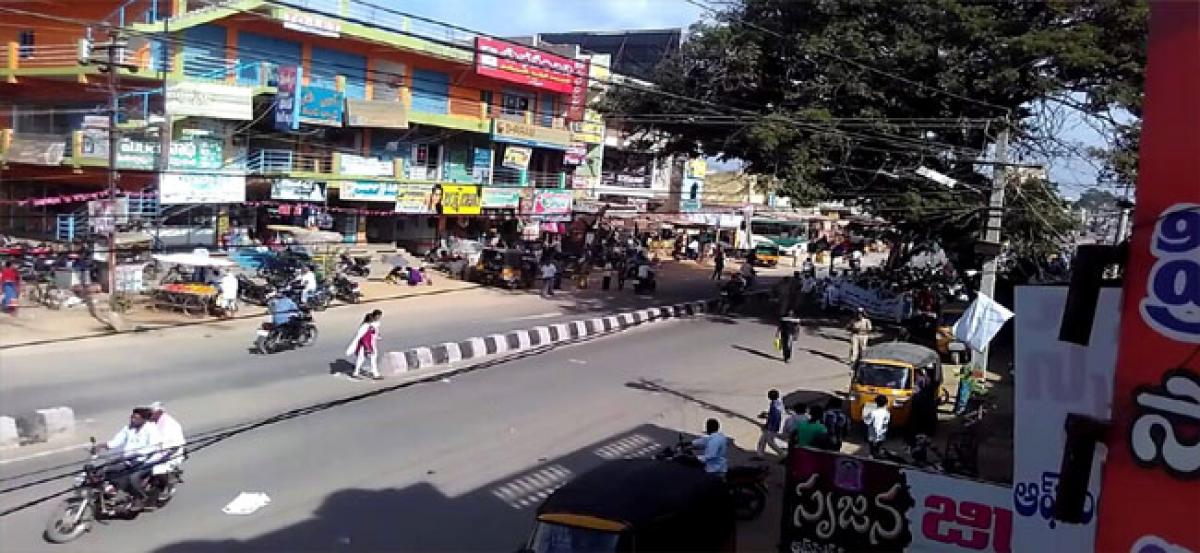 Highlights
Before the reorganisation of constituencies, a precarious situation prevailed in Indurthi till Husnabad constituency was formed in 2008 In the elections held before the reorganisation, it was the opposition candidates that wrested power in the Assembly constituency in every election
Husnabad: Before the reorganisation of constituencies, a precarious situation prevailed in Indurthi till Husnabad constituency was formed in 2008. In the elections held before the reorganisation, it was the opposition candidates that wrested power in the Assembly constituency in every election. The reorganisation of the constituencies turned a boon to the losers with the electorate veering towards the ruling party candidates.
In 1972 Baddam Yella Reddy of CPI won the seat and Deshini Chinna Mallaiah from the same party won the seat in 1978 elections, during which time, the ruling Congress had to taste the dust in the constituency. However, the Congress got the taste of electoral success here, but only after losing the State elections to TDP in 1983. Bopparaju Lakshmi Kantha Rao of Congress won the constituency. In the three elections of 1985, 1989, and 1994, when the TDP and Congress ruled the state alternatively, it was again Deshini Chinna Mallaiah of the CPI who won the Indurthi constituency consecutively for three times.
Later, in 1999 elections Bomma Venkateswarlu of Congress won the seat when TDP came to power. In 2004 when Chanda Venkata Reddy of CPI won the seat, it was the Congress which ruled the united AP. The electoral luck for candidates other than the ruling party winning the constituency changed drastically after the reorganisation and the formation of Husnabad constituency in 2008. The lady luck shifted its loyalties to the candidates of the ruling party candidates. Beginning with, in 2009, A Praveen Reddy of the Congress won the seat and his party came to power. Likewise, in 2014, V Satish Kumar of the TRS won the seat and his party came to power.
Now, a wide range of confabulations and discussions are going on between the political analysts, pundits and astrologers in political circles, that on which party the lady luck or the voters will shower their grace in the December elections. In 2014, Vodithela Satish Babu of the TRS defeated Praveen Reddy of Congress where Satish polled 96,517 and Praveen got 62,248 votes. In 2009, A Praveen Reddy of Congress had defeated V Lakshmikantha Rao of the TRS where Praveen polled 49,370 and Rao got 36,195 votes.