Dana Kishore inspects SRDP works in Old City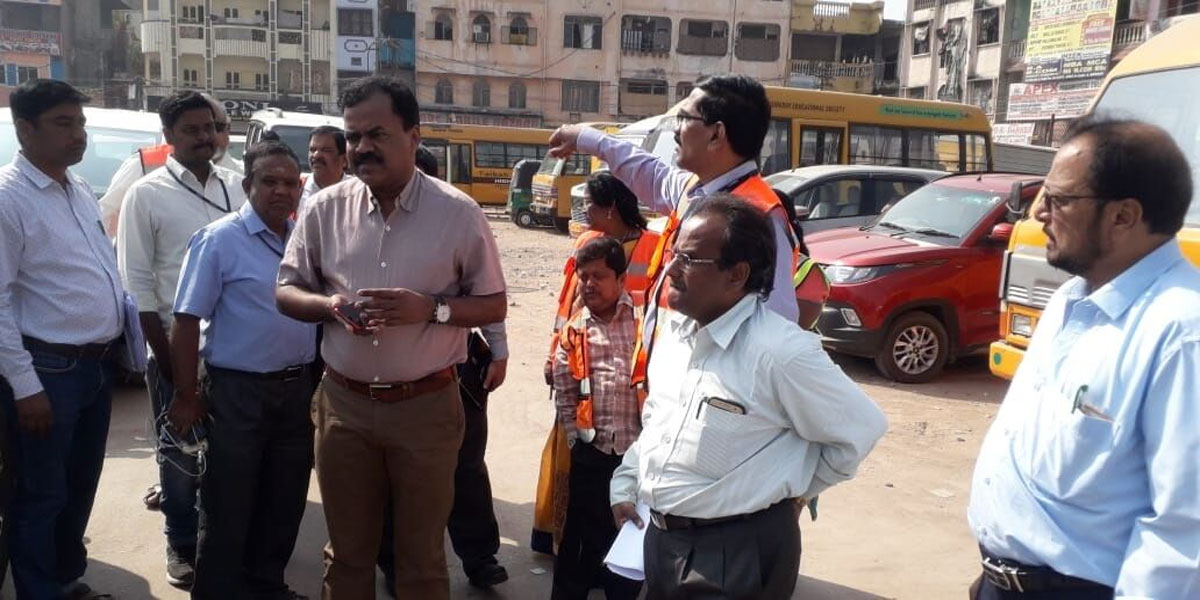 Highlights
GHMC Commissioner Dana Kishore inspected the works of Strategic Road Development Plan SRDP in South Zone of GHMC, As part of the inspection, he visited the proposed site for MultiLevel Car Park MLCP at Old Pension Payment Office and instructed to convene a meeting with the officials
Hyderabad: GHMC Commissioner Dana Kishore inspected the works of Strategic Road Development Plan (SRDP) in South Zone of GHMC, As part of the inspection, he visited the proposed site for Multi-Level Car Park (MLCP) at Old Pension Payment Office and instructed to convene a meeting with the officials. He has also instructed to make use of the piece of land tentatively for the parking of vehicles coming for Chowmahalla Palace.
The commissioner also inspected the office premises of Quli Qutub Shah Urban Development Authority (QQSUDA). During the inspection, the CE (Projects) and CP appraised him regarding the handing over of the land to the Hyderabad Metro (HMRL) for constructing MLPC. The commissioner instructed to put up the file for handing over the land and place it before the next standing committee for approval. He said that a detailed comprehensive plan to be prepared showing the proposed open land and existing structures in QQSUDA premises in one plan. The proposals of the handing over of land should be demarcated by pegs and flags on the ground, he said, and asked the officials to show in the next two days.
Dana Kishore also inspected the Charminar Bus Stand and instructed the officials to clear the debris on the roads. He also inspected the site of the proposed flyover over Bahadurpura Junction. The estimated cost of the flyover is about 69 crore. The commissioner instructed to put up an order for demolition of government structures affected under widening immediately in the light of the earlier orders of the chief secretary. As part of the inspection, the commissioner also inspected the proposed site of flyover from Zoo Park to Aramgharor, a length of 4 to 90 km, and instructed to issue a Letter of Authorization (LoA) immediately and plan for laying foundation stone in the coming fortnight. He inspected the site where the work for laying piers at Owaisi Junction. The Commissioner said that there would be an inspection on the works of SRDP every Saturday at 09.00 am.