Vimal Natya Samaj celebrates Shiva Jayanti with historical play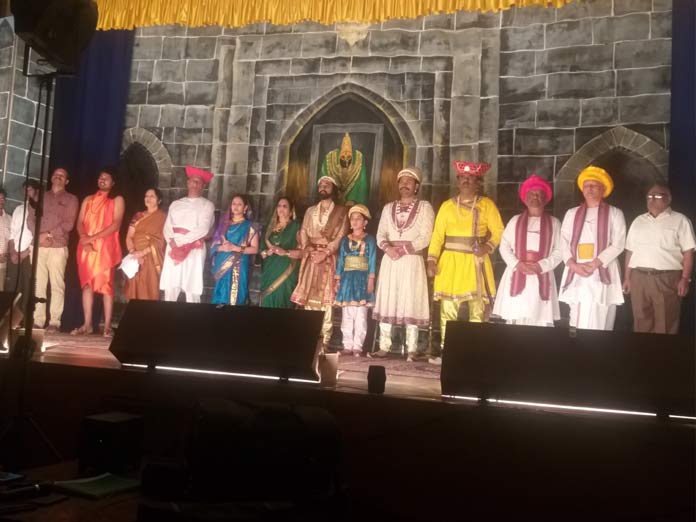 Highlights
Every year the Chathrapathi Maratha Trust and Maratha Nava Yuvak Mandal celebrate Shiva Jayanti in Hyderabad This year it is being jointly celebrated by the trust and Vimal Natya Samaj, which is staging a famous historical Marathi play Raigadala Jevhana Jaag Yete February 16, 2019, at 7 pm in Rajaji Hall, Bharatiya Vidya Bhavan
Every year the Chathrapathi Maratha Trust and Maratha Nava Yuvak Mandal celebrate 'Shiva Jayanti' in Hyderabad. This year it is being jointly celebrated by the trust and Vimal Natya Samaj, which is staging a famous historical Marathi play "Raigadala Jevhana Jaag Yete" February 16, 2019, at 7 pm in Rajaji Hall, Bharatiya Vidya Bhavan.
Vimal Natya Samaj at a glance
Vimal Natya Samaj was founded in the year 1941 by Late Shrimant Aba Saheb Jagirdar, who was a courtier in Nizam State, and also a very good organ player and lover of Marathi Natya Sangeet. This was his passion and he used to do this to uphold the heritage and culture of Marathi drama and to entertain the Marathi speaking people in Hyderabad.
The group staged many Marathi musical classics like 'Sangeet Soubhadra', 'Sangeet Swayamvar', 'Sangeet Manapman', 'Sangeet Mrichakatik', 'Sangeet Sharada', 'Sangeet Vidya Haran' etc., based on mythological stories that used to run for 5-6 hours with lot of requests (once mores) for the songs.
'Sangeet Soubhadra' was performed at Marathi Natya Spardha held in Mumbai and had won prizes including best female singer won by Late Vimala Raje Deshpande on whose name her father had named this theatre group as "Vimal Natya Samaj".
Now, the current generation - the 4th one, continues the tradition and performs one act plays every year during Ganesh Utsav and Marathi Rang Bhoomi Din.
This year Vimal Samaj is staging the play 'Raigadala Jevhana Jaag Yete' on Shiva Jayanthi. Kapil Kulkarni an upcoming artist is doing the role of Chathrapati Shivaji Maharaj. Dhanraj Jagirdar will be donning the pivotal role of Sambhaji Raje. Meghna Chafalkar is making her debut on the big stage in a very emotional and crucial role of Soirabai the queen of Chathrapati Shivaji Maharaj. Yesubai the wife of Sambhaji Raje and the most compelling character is being played by Sanyogita Deshpande.
The scheming Moropant Pingle Peshwa of Chatrapati's kingdom is played by Girish Mondkar. Annaji Datto a very prominent and villainess courtier is played by Prakash Kulkarni. The character which turns the entire Drama, "Raja Ram Raje" younger brother of Sambhaji Raje is powerfully played by the debutant Suyash Barve.
The play is directed by veteran Dilip Salgarkar and co-directed by young Akshay Datar.