G-COT RGUKT enter into agreement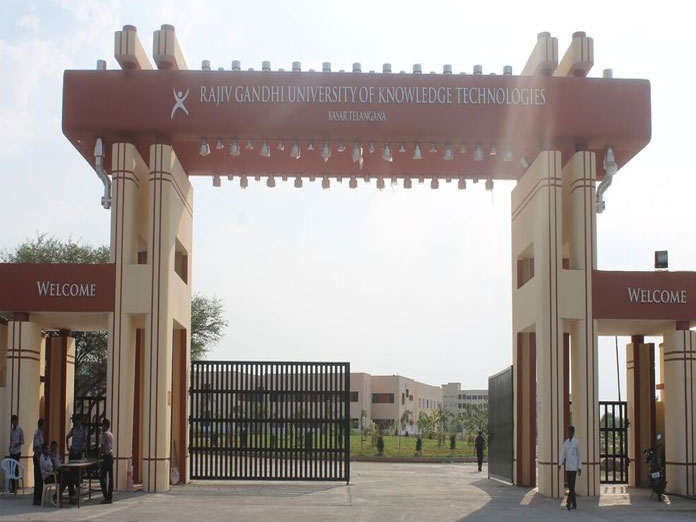 Highlights
A memorandum of understanding MoU was inked on Friday between Gramodaya Chamber of Commerce and Technology GCOT and the Rajiv Gandhi University of Knowledge Technologies, Basar RGUKT Dr A Ashok, the ViceChancellor of RGUKT, and Delhi Vasanth, MD of GCOT, signed the MoU in the chambers of the Vice Chancellor Under the MoU, there will be exchange of knowledge that will enable empowering v
Hyderabad: A memorandum of understanding (MoU) was inked on Friday between Gramodaya Chamber of Commerce and Technology (G-COT) and the Rajiv Gandhi University of Knowledge Technologies, Basar (RGUKT). Dr A Ashok, the Vice-Chancellor of RGUKT, and Delhi Vasanth, MD of G-COT, signed the MoU in the chambers of the Vice Chancellor. Under the MoU, there will be exchange of knowledge that will enable empowering villages through technology.
G-COT and RGUKT will conduct joint workshops and undertake research programs to achieve this.RGUKT is a premium institution of Telangana State established with the objective of providing quality higher education to the meritorious rural youth who would otherwise be unable to afford the same. The University has the potential to develop technology that would benefit the rural population by virtue of its strong educational pedagogy.
G-COT, which was established by alumni of Osmania University, is working for the empowerment of villages at field level. The MoU is therefore expected to be a harmonious bridge that will take empowering technology to the villages.RGUKT, Basr, was represented by its Vice-Chancellor Dr. A. Ashok, Administrative officer T.N. Venkatswamy, the Dean of academics and planning Prof. M. Sainath and the Deputy Registrar B.VSS Murthy. The G-COT team was represented by its chairman Shyam Prasad Reddy, MD Delhi Vasanth, Dr Pratap Reddy, Dr Ravinder, Dr Sathyender and P Ram Reddy.