Divine and DJ KAN–i Enthral thousands at IIT Hyderabad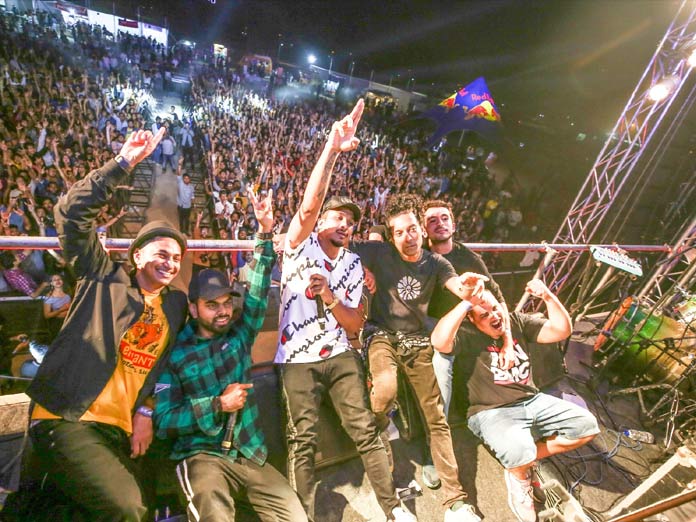 Highlights
On Friday evening, Divine, one of Indias most exciting hiphop acts, and DJ KANi took the stage at IIT Hyderabad for an evening that will be remembered for a long time to come
On Friday evening, Divine, one of India's most exciting hip-hop acts, and DJ KAN-i took the stage at IIT Hyderabad for an evening that will be remembered for a long time to come.
First up was DJ KAN-i, who is among the country's longest-standing turntablists. A Hyderabad-based DJ, KAN-i plays dance floor-friendly hip-hop music that has earned him a number of fans over the years. He has opened for artists such as Chamillionaire, Apache Indian, Jay Sean, Raghav and more, and played at the country's foremost music festivals.
As DJ KAN-i wrapped up, the crowd began chanting for Divine, who appeared to massive roar from the thousands who had gathered to see him. As a rapper from the streets who was propelled to stardom with the single 'Yeh Mera Bombay' in 2013, Divine's hard-hitting lyrics draw inspiration from his own life. Over the course of his set, he played some of his most popular tracks, including Farak, Paintra, One Side, Mere Gully Mein and Jungli Sher.
Subscribed Failed...
Subscribed Successfully...