Kantha Rao biopic 2nd song released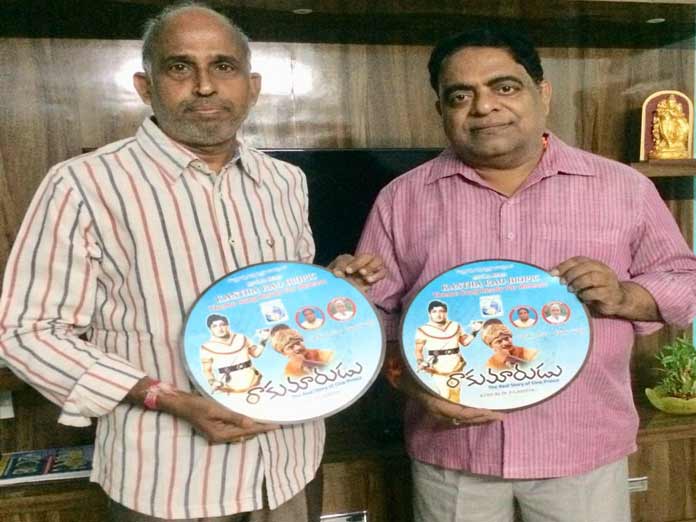 Highlights
Promotional songs of the biopic movie, which is based on the life of the erstwhile Telugu actor Kantha Rao Rakumarudu, was released on YouTube by the film director Dr PC Aditya and the music director Uday Muddal here on Tuesday The film director said that the promotional song contains visuals of sword fights which the erstwhile actor was famous for and the song was shot in a folklore backgroun
Nagole: Promotional songs of the biopic movie, which is based on the life of the erstwhile Telugu actor Kantha Rao 'Rakumarudu,' was released on YouTube by the film director Dr PC Aditya and the music director Uday Muddal here on Tuesday. The film director said that the promotional song contains visuals of sword fights which the erstwhile actor was famous for and the song was shot in a folklore background.
The first song was already released as title song and the song released on Tuesday is second one. The film director hoped that the three-minute song 'Royal hero Kantha Rao – Rakumarudu Kantha Rao' would captivate the audience. The song is released as a gift to the fans of Kantha Rao, the film director said. Dr Aditya expressed his hope that the movie, which is being produced under the banner of Chandraditya Film Factory, would get prominent position among biopic movies. The movie portrays the actor's film career, sensational truths related to the actor, his victories and fall and is a realistic presentation of Kantha Rao's life, the director said. Several new artists have been given opportunity in the movie, Dr Aditya said.
Subscribed Failed...
Subscribed Successfully...