CM striving for minority welfare: Home Minister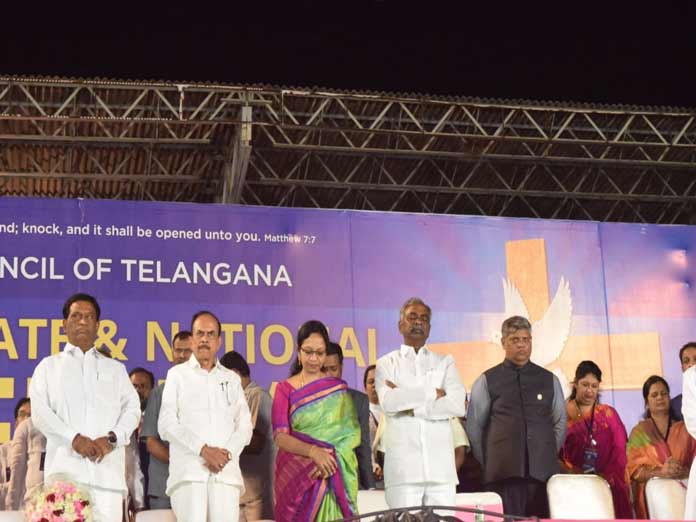 Highlights
Telangana Home Minister Mahmood Ali lauded the efforts of Chief Minister K Chandrashekar Rao for the welfare of minorities He was speaking at Telangana State National Prayers Day, organised by Christian Council of Telangana here at LB stadium on Wednesday Minister Prashant Reddy, MLC Rajeshwar Rao and Sports Authority chairman Venkateshwar Rao attended the programme as guests of honour
Basheerbagh: Telangana Home Minister Mahmood Ali lauded the efforts of Chief Minister K Chandrashekar Rao for the welfare of minorities. He was speaking at 'Telangana State & National Prayers Day,' organised by Christian Council of Telangana here at LB stadium on Wednesday. Minister Prashant Reddy, MLC Rajeshwar Rao and Sports Authority chairman Venkateshwar Rao attended the programme as guests of honour.
The Home Minister said that the State government has initiated several welfare programmes for Christian minorities. He said that the CM first ensured that peace was restored as soon as the state of Telangana was formed. He congratulated Christian Council of Telangana for organising prayers for the well-being of the State.
MLC Rajeshwar said that special prayers were offered for ell-being and faster development of the State, peace and good rains. A large number of Christians coming from various districts of the State gathered on the occasion and took part in the prayers.