Police told to take steps to prevent accidents on NH 65: Nalgonda SP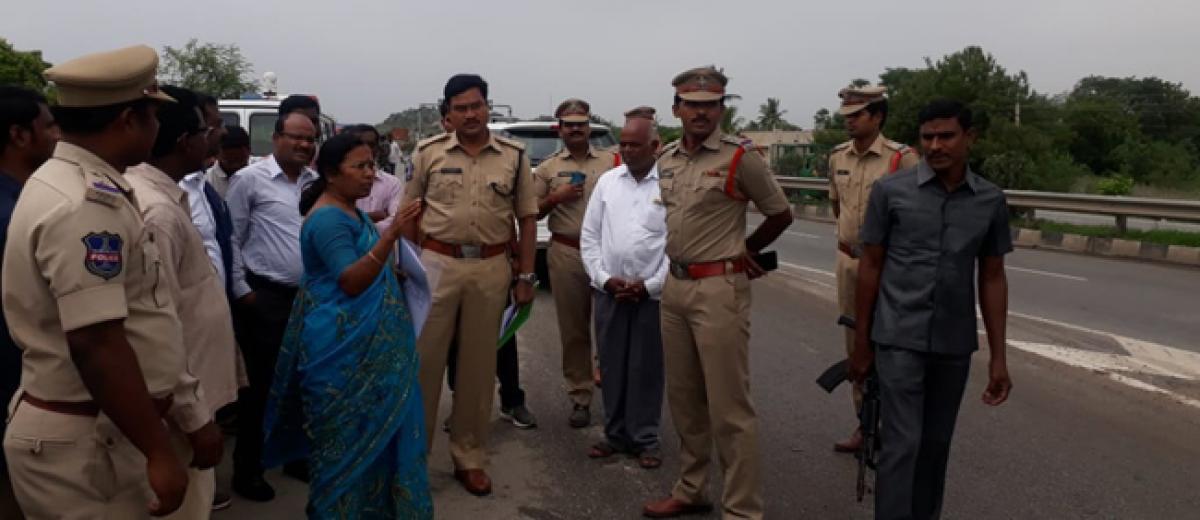 Highlights
Superintendent of Police A V Ranganath here on Wednesday directed the police officials concerned to ensure that there are no accidents on national highway 65 between Hyderabad and Vijayawada
Inupamula (Nalgonda): Superintendent of Police A V Ranganath here on Wednesday directed the police officials concerned to ensure that there are no accidents on national highway 65 between Hyderabad and Vijayawada. The Superintendent of Police along with the officials of the National Highway Authority of India and GMR visited the bypass Junction on the outskirts of Inupamula, which comes to be known as the blackspot.
He questioned the local police about the reasons behind high number of accidents at the particular place. Local police explained that lack of proper lighting system and curve at the junction is main reason for accidents
Speaking on the occasion, Ranganath ordered local police to shut down the Nakrekal town entrance at the junction and divert the respective vehicles via underpass provided at Tipparthi road to reach Nakrekal. He advised the GMR officials to speed up the works of pedestrian underpass at Inupamula.
NHAI Project Director Shialaja, GMR Project Manager Chandrashekar, Nakrekal Shaligouraram CIs Subbiram Reddy, Castro Reddy, Kethepally SI Rajanikar Reddy and others were present.