Satish Atla from Warangal earns laurels as announcer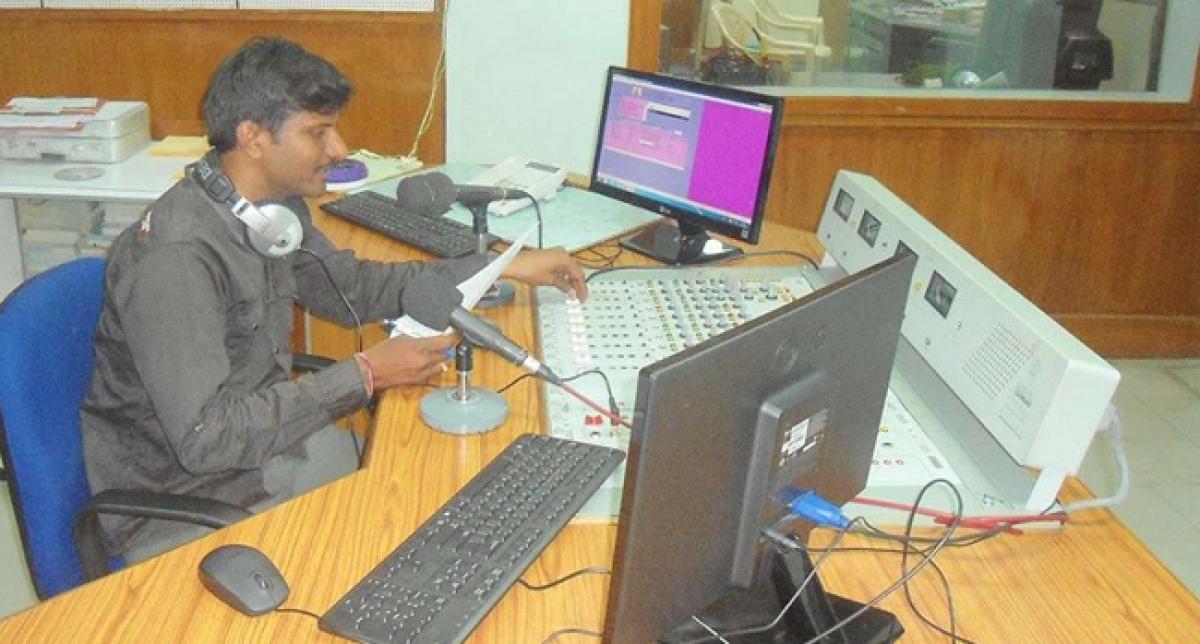 Highlights
A live quiz programme on Air going on continuously since 2014, without interruption is going to enter record books The credit goes to Satish Atla, who has been conducting the quiz and completed 191 episodes
Warangal: A live quiz programme on Air going on continuously since 2014, without interruption is going to enter record books. The credit goes to Satish Atla, who has been conducting the quiz and completed 191 episodes.
It should be mentioned here that the quiz programme has been highly helpful to many unemployed youth to grab job opportunities. Satish, an award-winning radio presenter, is born in Kamaram village of Atmakur mandal of Warangal Rural district. After completing postgraduation in MBA and Journalism (MCJ), he started career as a radio presenter.
Since childhood Satish was interested in various art forms. He proved his talent in various fields as announcer, resource person and script writer.
He worked as an anchor in Akashavani, Doordarshan and in various You Tube channels. Presently, he is discharging his duties as Public Relation Officer (temporarily) in Telangana State Cultural Department.
Satish started his journey as announcer in All India Radio (AIR) from 2012. Based on his excellent communication skills, he was selected as announcer for various events and programmes organised across the State and even in foreign countries. In 2015, he was appointed as an announcer in Doordarshan for announcing various events during Godavari Pushkaralu and in 2016 for Medaram Jatara.
Encouraged by Mamidi Hari Krishna, the Director of Telangana State Language and Cultural Department, Satish acted as the announcer for State Formation Day celebrations at Ravindra Bharati in 2015.
He received Best Anchor award for the events organised by the State government in Hyderabad on Independence and Republic Day. Ministers Eatala Rajender and Talasani Srinivas Yadav had felicitated Satish.
Satish's eloquent speech, the way he questions the participants have gained him accolades from the audience. His performance, a mixture of voice, modulation and expressions, are uplifting the spirits of many unemployed youth and inspiring them to grab job opportunities in various sectors.
Speaking to The Hans India, Saitsh said, "It was absolutely brilliant experience. Everything is new about the show. Language proficiency is more important for an anchor."He said that he used to read more and more books to be certain to answer questions in the quiz.