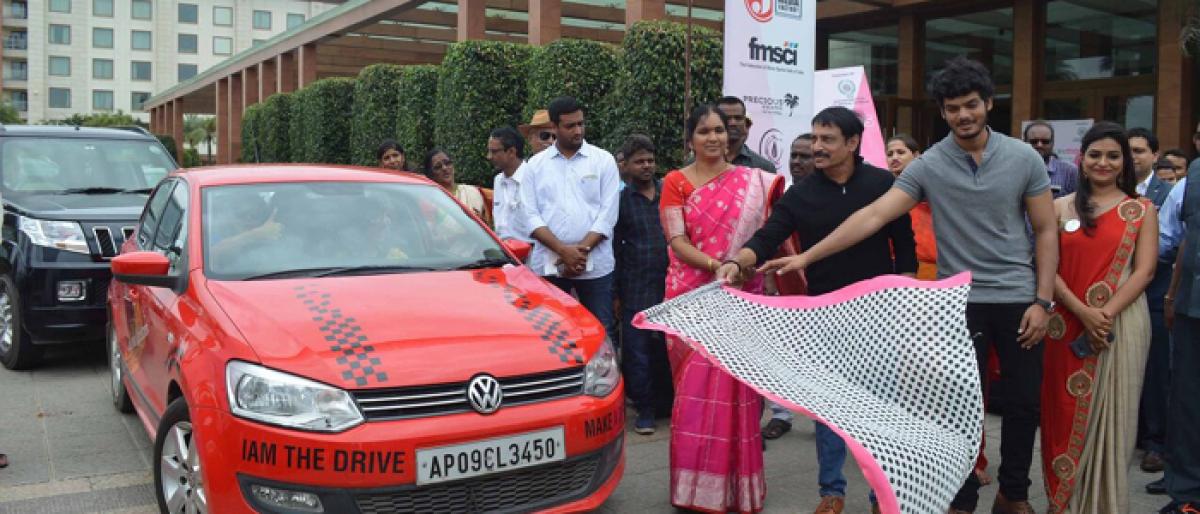 Highlights
Move Mom Move A TDS Time, Distance and Speed car rally conducted by Million Moms was held in Hyderabad on Sunday The event was organised in association with Shadan Group of Educational InstitutionsAbout 75 teams have taken part in this car rally
Move Mom Move — A TDS (Time, Distance and Speed) car rally conducted by Million Moms was held in Hyderabad on Sunday. The event was organised in association with Shadan Group of Educational Institutions. About 75 teams have taken part in this car rally.
The Rally was flagged off at Novotel Airport, which travelled 70 kms through urban and rural roads and concluded at Shadan Medical College. Moms showed that they have the mettle and can take on any challenges thrown their way. All the teams comprised of or were led by women.
Arya and Madhu, brother and sister decorated their car. Named it as Rani Padmavat. They themselves were in their choicest and best dresses. This car hogged the limelight in the car rally.
A treasure hunt is routine, but TDS—Time, Distance and Speed car rally is something different. A recce of the route is not allowed. The route was a surprise and was announced at the venue.
The objective of the event was to make mothers move towards fit and healthy lifestyle. The initiative Million Moms is the brainchild of city-based Dr Mani Pavitra, Orthodontist and Social Entrepreneur.
At the time of flag off, each team was given a road book, which guides the navigator with the route and average speed to be maintained. Along the route, there were several 'Time Control' zones, the positions of which would be unknown to the teams. The marshals on the way noted the timing at which the team arrived at the TCs.
The difference between a team's actual times and the ideal times determine their penalties. (Late and early arrival both attracts penalties). The team with the lowest number of penalty points wins. The fun event promoting a cause was a major hit.