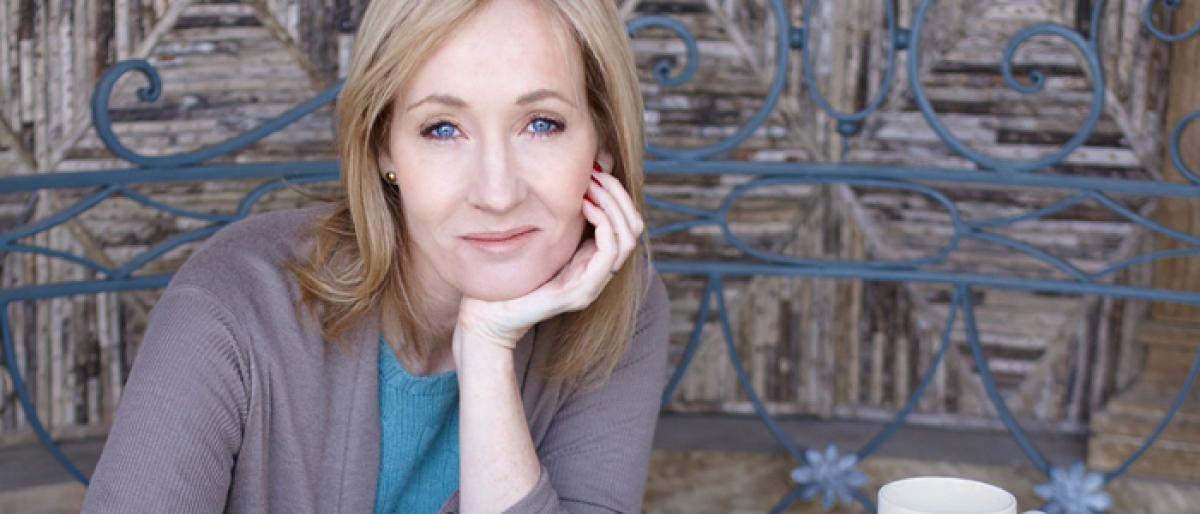 Highlights
Literature cannot be the business of a womans life Englands poet Laureate Robert Southeys response when a 20yearold Charlotte Bronte sent him a collection of her poems was typical of his times reflecting the rules of Patriarchy According to the Patriarchal view, jobs that demanded great physical strength and accomplishment needing intellectual prowess were both beyond the reach of women
"Literature cannot be the business of a woman's life" England's poet Laureate Robert Southey's response when a 20-year-old Charlotte Bronte sent him a collection of her poems was typical of his times reflecting the rules of Patriarchy. According to the Patriarchal view, jobs that demanded great physical strength and accomplishment needing intellectual prowess were both beyond the reach of women.
Fortunately, the author of 'Jane Eyre" was not dejected by the views expressed and like many women, who were inclined to reading and writing found a way of combating prejudice by assuming a male pseudonym. The talented Bronte sisters Charlotte, Emily and Anne instead of giving up their dream of writing assumed male pen names. Accordingly, Charlotte became Currer Bell, Anne became Acton Bell and Emily became Ellis Bell, before they came into their own as women writers to be acknowledged and appreciated by the world.
Jane Austen was one of the first to break the mould by publishing under anonymity but desisting from using a male name. Using the pseudonym name "A Lady" she proudly held her own winning critical acclaim as a writer. History is replete with instances of women writers who remained unknown all their lives taking refuge under male pseudonyms or using initials that did not reveal their gender because all they wanted was to get their books published. Women all over the world faced an uphill task to get even a good education leave alone the opportunity of letting the world read prose, poetry, fiction or comment written by them.
From the ignominy of being "under cover" writers sneaking their literary genius to writing bestsellers and winning critical acclaim for books considered master pieces, women writers waded through prejudice and rejection before finding success and acceptance. Mary Anne Evans became George Eliot to find a place on the literary firmament through her famous novel "Middlemarch" as she realized that a feminine name on the cover would not get her work a second glance.
Prior to writing the successful book "Little Women" Louisa. M. Alcott published two books under the pseudonym A.M. Bernard, but it was her prowess as a writer that compelled attention as she succeeded using both masculine and feminine names. Harper Lee was considered more suitable than Nelle Harper Lee for the novel "To Kill a Mocking Bird", which won accolades for the writer since the strong theme against racism and classicism and the powerful character Atticus Finch would not have carried through with a feminine name her publishers felt.
JK Rowling the super successful writer of our times who gave the world" Harry Potter" created a sensation when she made a startling revelation in 2013 that she had used a male pseudonym, Robert Galbraith to release the crime novel "The Cuckoo's calling". Even her Harry potter novels do not use her first name but her initials as publishers anticipated that the intended audience of young boys may not want to read the book if is written by a woman. Can we say that the prejudice against women writers is a thing of the past?
No, if one sees the abysmally low numbers of women writers whose works are reviewed internationally in comparison to male writers. However, there is still hope. With statistics revealing that female readers are all set to overtake male readers, publishing in future is certain to become "women friendly". We can anticipate good times when literature will no longer be viewed from the gender lens. Until then women writers will just have to pat themselves on the back and say, "We Shall Overcome".