Fitness drawn from folk dance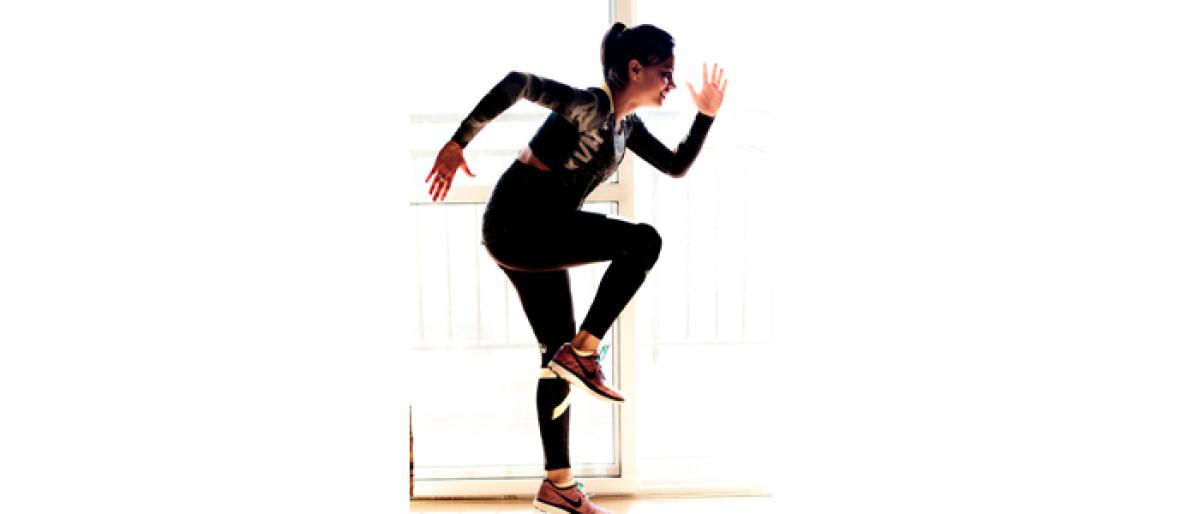 Highlights
Punebased Aarti Pandey, co founder of Folk Fitness is on a mission to create a revolutionary exercise routine This is Indias first holistic dancebased fitness regime inspired by 122 registered folk dances from across India to result in a funfilled fitness program, Aarti tells us what makes this workout that uses vibrant dance forms like Bihu Assam, Phag Haryana, Nati Himachal Prades
Pune-based Aarti Pandey, co- founder of 'Folk Fitness' is on a mission to create a revolutionary exercise routine. "This is India's first holistic dance-based fitness regime inspired by 122 registered folk dances from across India to result in a fun-filled fitness program," Aarti tells us what makes this workout that uses vibrant dance forms like Bihu (Assam), Phag (Haryana), Nati (Himachal Pradesh), Koli (Maharashtra), and Gidha (Punjab), so unique.
Excerpts:
You were a Bharatnatyam dancer, how did you become a fitness freak?
I was an active kid since school days. Besides Bharatnatyam, I have undertaken training in various other Indian folk dances under the expert guidance of Late Indumati Lele and also represented Maharashtra and India at many national level and international dance competitions. I also received training in Latin American dance styles post which I started using these dance techniques for fitness and began teaching enthusiasts. Dance has always been a source of fitness and motivation for me and thus I turned to dance after my first child was born to fight post-natal depression. I currently have over 20,000 + hours of dance fitness teaching experience. I began in 2010 by setting up a premier dance academy, DDLL in Pune. This venture turned out to be extremely successful and prompted me to launch Fiber Fitness Services Pvt. Ltd in 2013.
How did the 'Make in India' fitness routine come about?
Folk Fitness is self-funded, and India's first holistic dance-based fitness regime inspired by 122 registered folk dances from across India. I, Manoj Upreti and Ashwin Pandey chanced upon the idea of combining our love for fitness and culture. After a lot of research based on science of fitness management, the first routine of the 'Yuva Training' program was created. A case study was done on 26 people to gauge the reception and post analysing the phenomenal response, the first "Make in India" workout routine came into being.
Were people receptive to your idea of 'Folk Fitness' when it started?
Today, I feel that I have been able to overcome most of my insecurities as an entrepreneur. In the initial days of 'Folk Fitness', a lot of people were averse to the thought that this concept will work. They were adamant on not offering help, in any manner. They believed that slow music and the workout patterns would not work well for the consumers, as a preferable fitness option and as an effective workout solution. But, we did not lose hope. We carried out workshops and demo classes and soon the pace picked up. People started to feel the need to exercise and benefit from Folk Fitness regime.