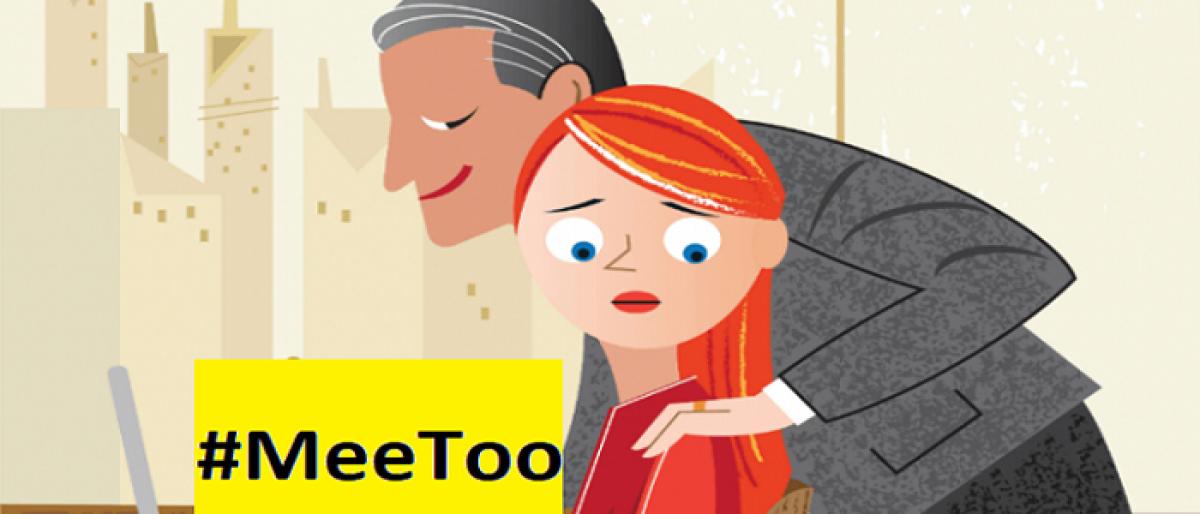 Highlights
The MeToo movement in India started with women exposing alleged predators and harassers Now, the question is have you ever come across an annoying male coworker who enjoys telling dirty jokes about womens sexuality
The #MeToo movement in India started with women exposing alleged predators and harassers. Now, the question is have you ever come across an annoying male co-worker who enjoys telling dirty jokes about women's sexuality?
Or have you ever caught your supervisor flirting with you in a lecherous way? Be careful! You might be the next victim of sexual harassment.
Any form of sexual harassment is illegal in the workplace. But do they know what it really means? Unfortunately, no. Despite various laws and policies issued to prevent such indecent behaviours at work, sexual harassment remains prevails within the working environment.
What makes it worse, women often fall victims and sexual harassment continues to occur and discourages women to elevate their career.
Then how do you save yourself, from sexual harassment? Here are few steps to protect yourself
Confront the harasser
Confront the person sexually harassing you. Look them in the eye and tell them what they did was inappropriate. Be rude and don't show your weakness. Even when you feel intimated and maybe frightened, you have to fight back and say no with all your power.
Speak up
The first time someone does something you object to, tell them "stop!" Say it loud enough for others to hear for extra emphasis. Never apologise or make excuses for the offender.
Report immediately
If such a thing happens to you, you should speak up and report such incidents to the senior business heads or the HR manager.
Get back-up supporter
Do not let your guard down. When you work in a place predominantly filled with men such as those from STEM, you should keep yourself surrounded with colleagues you trust. This way, you can control your social circle and prevent any unwelcome advances from unfamiliar people.
As more women are seeking careers outside their home, business leaders should take immediate action to curb and control sexual harassment issues. Leaders should find a method to create a safe, healthy, and woman-friendly working environment.