SRM University to offer diploma in Craft Brewing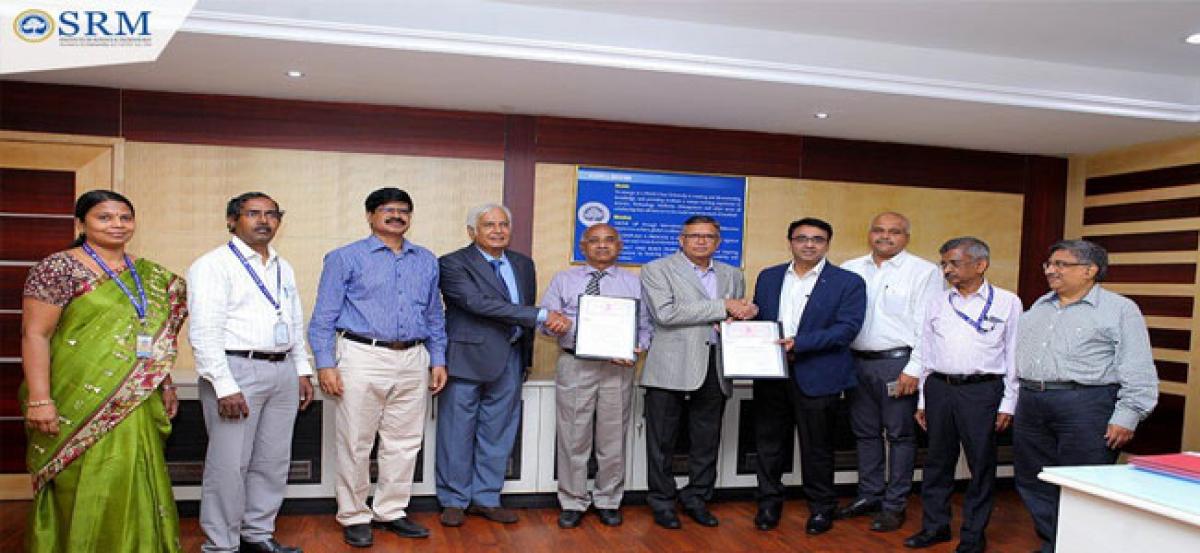 Highlights
Taking into rapidly growing craft brewing industry in the country the SRM university had come up to offer Diploma in Craft Brewing programme.According to a university, press communiqué said that consequent to the amendment of the excise policy, spurning the growth of the Microbrewery and Mid-Scale brewing industry created a need for qualified and certified brewing professionals. Adding, several st
Hyderabad: Taking into rapidly growing craft brewing industry in the country the SRM university had come up to offer Diploma in Craft Brewing programme.According to a university, press communiqué said that consequent to the amendment of the excise policy, spurning the growth of the Microbrewery and Mid-Scale brewing industry created a need for qualified and certified brewing professionals. Adding, several states have also now been amending their excise policies in the country.
Taking this into consideration the SRM University has decided to offer Diploma in Craft Brewing programme to meet the growing industrial requirement. For this, it has tied up with Prodeb Brewery Technology Belgium and a MoU has been signed with Prodeb Brewery Technology, Belgium to provided real-time hand on experience to the students. Shortage of the skilled persons in the country has been forcing to Indian industry compelled to employ foreign brewers, it said.
The new course evolved a comprehensive, industry-oriented, craft brewing training program and it will provide a wide knowledge in academics, practical and engineering aspects in the Art and Science of Brewing. Under this collaboration, the training program will have two batches enrolled per semester of 6 months.
The Diploma in Craft Brewing program will cover 3 months of academic training at the SRM Institute of Technology campus, and a 3-month term at the facilities of Prodeb, for the Practical Lab and Workshop Training.
On successfully completing their training, students would enter the industry with a firm academic and professional grounding, and a decisive edge of other prospective job aspirants. The career opportunities would lead them to head a microbrewery earning twice or even be employed abroad. Students would have also gained the required academic competency to clear examinations conducted by the Institute of Brewing and Distilling, UK.
The course will be a good exposure to students, as the training will take place simultaneously at SRM, Prodeb Laboratories, and the Prodeb workshop, in a rotation, over the six months term. SRM will engage with Prodeb Brewery Technology Belgium Pvt Ltd in a Memorandum of understanding to mutual support the training program, it said.