Mahatma's birth anniversary at Geetha School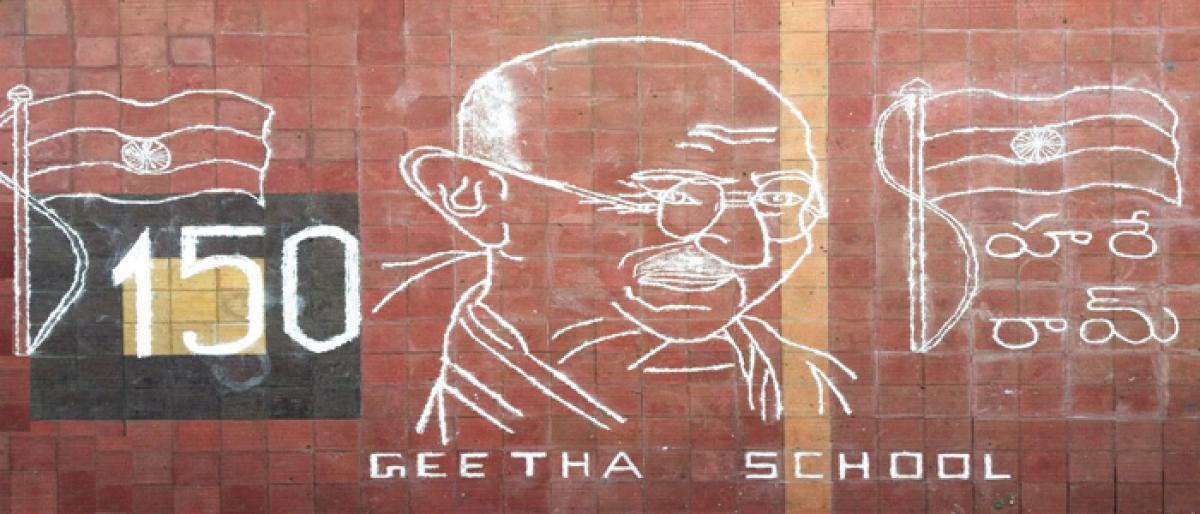 Highlights
The students of Geetha School, here on Tuesday celebrated 150th birth anniversary of Mahatma Gandhi on a grand note
​Tupran: The students of Geetha School, here on Tuesday celebrated 150th birth anniversary of Mahatma Gandhi on a grand note.
They portrayed his image and his slogan 'Hey Ram' on the floor and recollected memories of Mahatma on this occasion. Students were told to take up the path of truth and nonviolence shown by the great leader of the nation.
Correspondent of the school P Ramanjaneyulu, Chairperson P Usha, Directors B Raghavender Goud, K Narayna Gupta, Principal S Venkat Reddy and others were present.