Nothing else matters, everything else can wait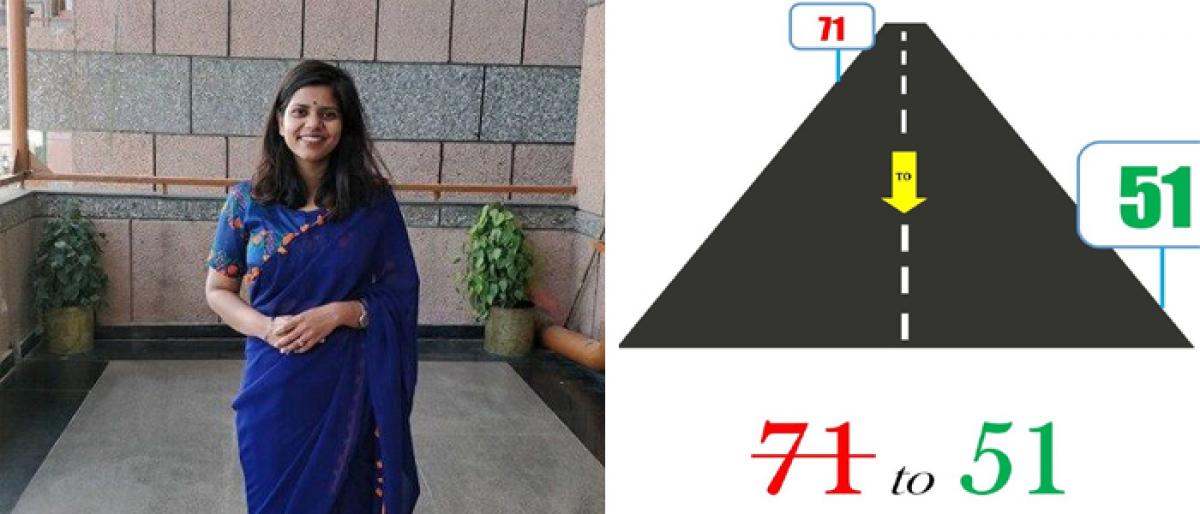 Highlights
This was the quotation I had pasted on my study rooms wall The UPSC exam requires a lot of patience I would constantly remind myself that this too shall pass and I should stay motivated This exam tests your knowledge as well as your temperament My first and foremost suggestion to all aspirants is to not have selfdoubt This exam requires confidence and self doubt is the biggest enemy of con
​Kothagudem: This was the quotation I had pasted on my study room's wall. The UPSC exam requires a lot of patience. I would constantly remind myself that this too shall pass and I should stay motivated. This exam tests your knowledge as well as your temperament. My first and foremost suggestion to all aspirants is to not have self-doubt. This exam requires confidence and self- doubt is the biggest enemy of confidence.
Different stages of the exam require different strategy. For Prelims, ensure to solve previous five years' papers. Also, you should focus on Current Affairs. As per the previous 2-3 years' pattern, there has been an increased focus on current events. Reading only one newspaper is sufficient. Also, do make notes. It will help you in revision. As far as revision is concerned, please revise one book multiple times instead of reading many books only once or twice.
For Mains, your focus should be answer writing. Ethics and Essay are very important papers. Please do focus on them. Successful aspirants have achieved exceptionally high marks in these as compared to GS I, II and III. Optional is a very important component of Mains exam worth 500 marks. Please choose it wisely. It is not mandatory that you should choose your graduate stream subject only. I am an engineering graduate but I chose Sociology as an optional.
I have written a book to help aspirants. It is titled "71 to 51". The book also has my story of why I chose civil services as a career and also a detailed strategy to prepare for the exam. UPSC is looking for candidates who will make good officers and the two most important qualities of an officer are being curious and being able to learn quickly. After my selection, I still continue to put in hours to learn Telugu. So learning never stops. As an aspirant you should learn and grow. Do not bother much about results. All the best.
(Ila Tripathi - The author bagged Rank 51 in IAS (2016-17) and is presently Assistant Collector, Bhadradri-Kothagudem. She has authored a book to help IAS aspirants )