Plastic use goes on unchecked as ban remains on paper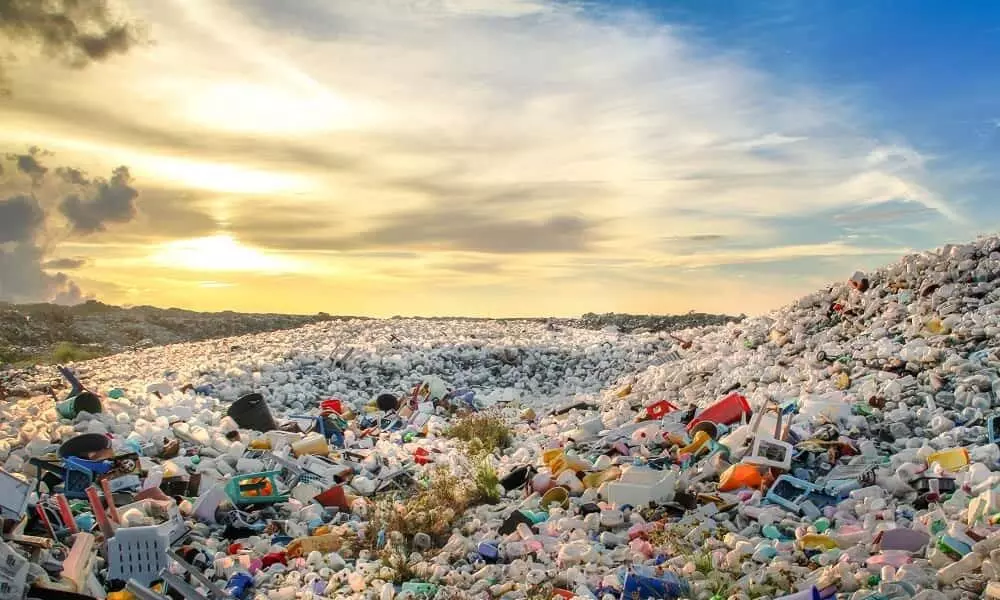 Highlights
It seems check on use of plastic items is limited to slogans only as the harmful substance is being use rampantly in everyday life, particularly in Adilabad district
Adilabad: It seems check on use of plastic items is limited to slogans only as the harmful substance is being use rampantly in everyday life, particularly in Adilabad district.
Efforts were in the past by the district administration to discourage people to plastic bags, spoons, plates and replace them with items made of paper and clothes. The District Collector had also imposed fines on plastics users and tried to maintain clean city-green city.
But all in vain as the streets are piled up with plastic bags and they are sold and used everywhere and the administration is not imposing fines on users of this harmful substance.
Sanitation is very poor Adilabad municipal limits. It consists of 36 wards among them 35 are slums areas and there is no underground drainage system in the municipality limits. In these areas the plastic consumption is very high. Drainages are chocked with mud and plastic bags. Sometimes due clogged drains sewage water flows on roads. In the trash removal sequence, plastic bulbs are growing.
As the plastic consumption is very high, every day sanitation workers shift tons of trash every day. During the worst collection, number of tons of plastic worst is coming to dump yard, if it burned it would cause air pollution, if is left as is it will cause ground pollution.
According to the official sources, every day about 66 metric tons of trash is collected by municipal workers. As many 200 sanitary workers, 16 autos, 11 tractors 11, 3 tippers are used for the trash collection while most of it is banned plastic wastage.
In the past the municipal officials distributed dustbins for dry garbage and wet trashand warnings were issued that they would impose Rs500 on use of banned plastic. As field level employees continue stopped visiting colonies, as a result authorities are unable to take action without the use of plastic.
Assistant Municipal Commissioner CVN Raju said that they are planning to start awareness camps on banned plastic to and impose blanket ban on plastic use in the municipal limits. However, people have doubt about the effectiveness of such measures.
According to analysts should conduct awareness programmes on banned of plastic and tale strict measures and impose penalties. At the same time they should also give feasible replacement of plastic bags, plates and cups. Without adequate awareness on alternative means for immediate effect on plastic prevention all measures will fail.
Subscribed Failed...
Subscribed Successfully...