New iPhones are not for people with Trypophobia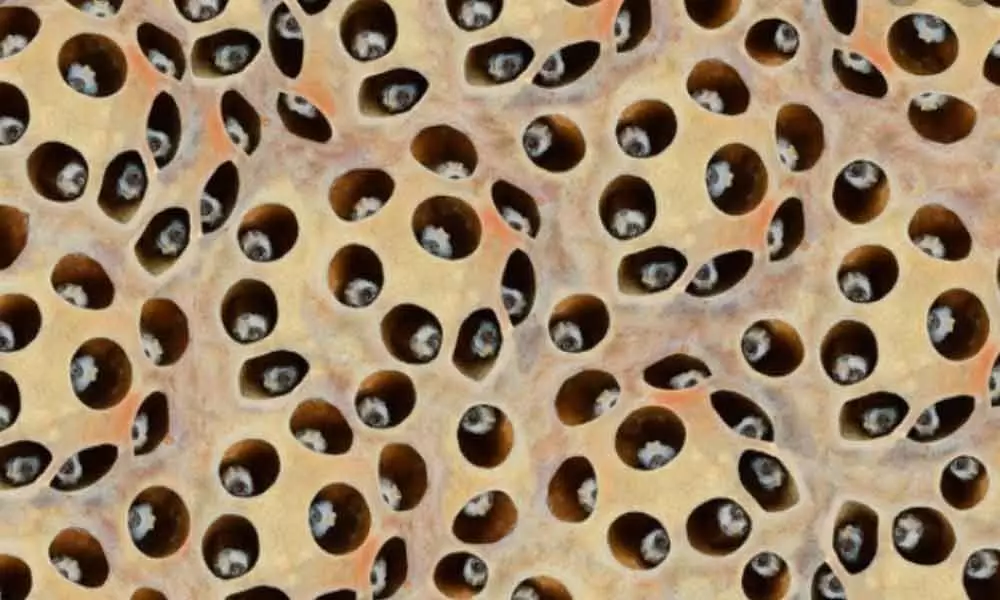 Highlights
People are not very happy with the new iPhone lenses took it to twitter to show their dislike.
Did this mage make you feel uncomfortable? If yes, you have Trypophobia, fear of irregular clusters of small holes.
Definition of Trypophobia
Trypophobia is a dislike to the sight of irregular patterns or clusters of small holes or bumps. It is not classified as a mental disorder but may fall under specific phobia if fear is involved and the fear is excessive and distressing.
Why are we discussing trypophobia here, because unluckily, the new iPhone camera lenses have been arranged in a manner that has triggered trypophobia in some of the viewers. Few people have remarked it that wouldn't have been as uncomfortable if the camera lenses have been arranged placed in a single line when compared to the current pattern.
The iPhone lenses are giving me trypophobiahttps://t.co/cMq1fdGjtI pic.twitter.com/b5sB98XEZ7

— Gizmodo (@Gizmodo) September 11, 2019
New iPhone 11 giving me trypophobia feeling. Don't be flexing that ugly ass phone around me if you buy it. 🤢🤮 pic.twitter.com/UGY3GZreiL

— itsjudythenerddd (@itsjudythenerd) September 11, 2019
iPhone 11's porous-looking rear facing cameras are giving people serious heebie-jeebies. Here's what's setting off those who say they have "trypophobia", an aversion at least tens of thousands of people say they share pic.twitter.com/1ECYYCCwtG

— Dan Milano (@DanMilanoHere) September 10, 2019
the triple-camera is not cool for my trypophobia... https://t.co/LcWIIe741J

— Joan Kim (@joankeem) September 11, 2019
WARNING: Please do not look at the images if you feel uncomfortable or have Trypophobia.
Subscribed Failed...
Subscribed Successfully...