Reliance Jio's 5G plans and much more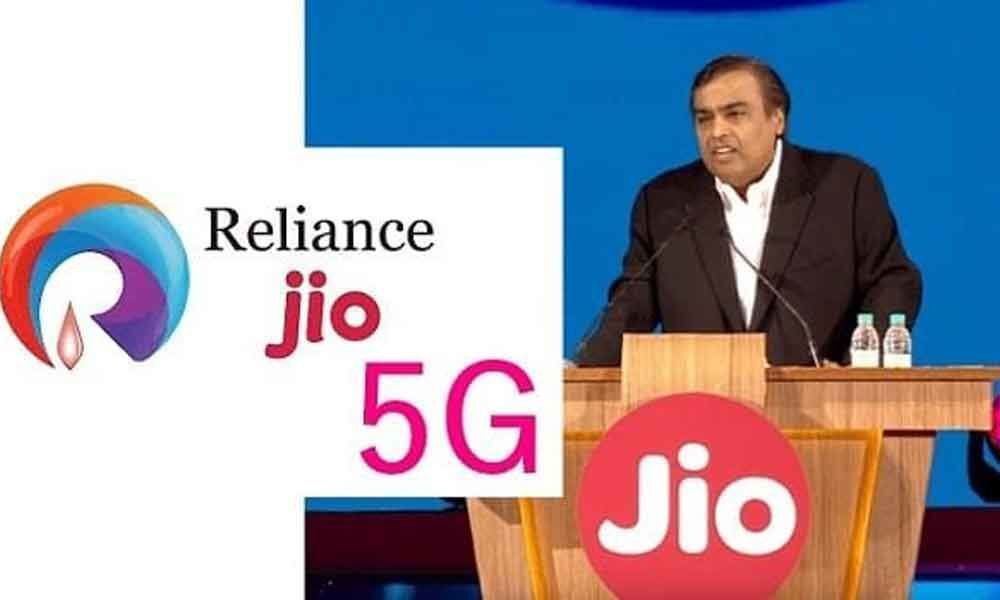 Highlights
Reliance Jio has exceeded 300 million customers in two and a half years. Although Reliance Jio has officially not announced this, the Jio television...
Here is the latest update on the telecom company, including its 5G plans and more ...
1. Reliance Jio may end the price war
Recent signs of stability returning to the telecom sector point to Reliance Jio possibly ending the price war. "Growth is scheduled to return for Airtel and VIL, as rates have stabilized to a large extent," according to a note from brokerage firm BNP Paribas.
2. Reliance Jio may initiate 5G services next year
According to SBICap Securities, Reliance Jio is likely to launch 5G services by the second half of 2020. According to the brokerage firm, Jio's move towards 5G fast-track plans is likely to be driven by mega-fundraising plans recently announced by Vodafone -Idea and Bharti Airtel to increase their 4G capacities.
3. Airtel and Vodafone announced minimum recharge plans
In recent months, both Airtel and Vodafone have announced plans for minimum recharge. The users need these to keep the services active. These plans, according to experts, will result in better monetization.
4. This month Reliance Jio may report its sixth successive quarterly profit
Jio may report its sixth successive quarterly profit, according to some brokerages. BofAML said Jio's net profit would shoot 64% on-year to Rs 840 crore, increased by adding an estimated 29.5 million users.
5. As per experts, progress in balance sheets of Bharti Airtel and Vodafone-Idea may not be good news for Reliance Jio
6. The fundraising by Airtel and Vodafone-Idea may make it tough for Reliance Jio to gain more market share after 9-12 months
7. By the end of January Airtel reported 340.3 million customers
8. Airtel reported 340.2 million customers on its network in the month of December and 340.3 million customers by the end of January.
9. Last year Vodafone became India's telecom operator after it merged with Idea Cellular
In India, it became the largest telecom player with 400m subscribers, following its merger with Idea Cellular in August 2018.
10. Recently Reliance Jio demerged its fiber and tower business into two units -- Jio Digital Fiber Pvt Ltd and Reliance Jio Infratel Pvt Ltd
11. Jio Infocomm's fiber network is said to be raising about Rs 27,000 crore in syndicated loans from a group of banks.
12. In September 2016 Reliance Jio officially entered the Indian telecom market
13. The company's launch prompted a price war, with Jio offering free voice calls and 1GB daily data at dirt cheap prices.
Subscribed Failed...
Subscribed Successfully...