BJP busy strategising to bring Congress, TRS leaders into party fold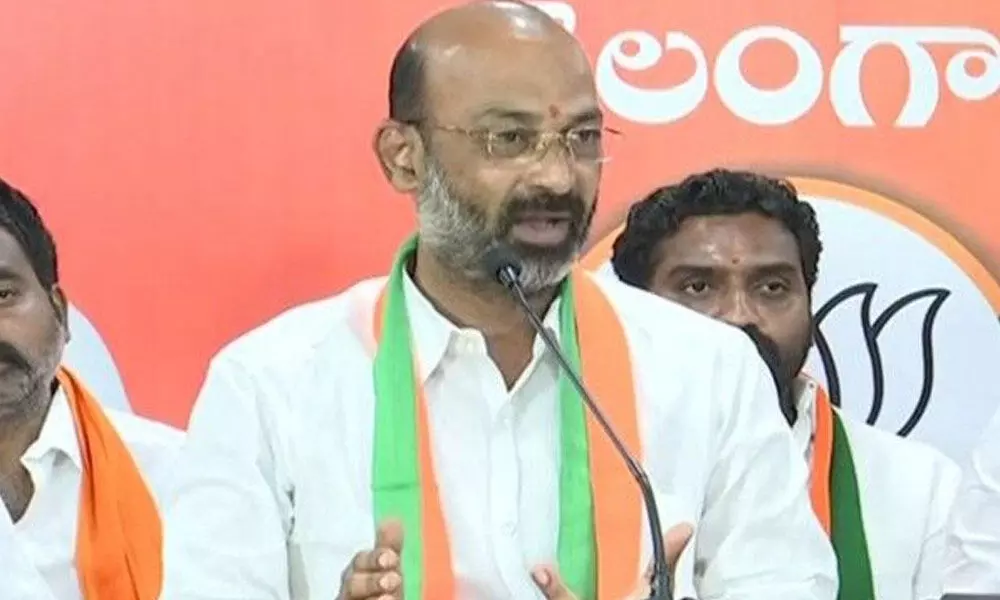 Highlights
The saffron party had earlier adopted Mission Akarsh to increase cadre
According to party State chief, about 20 MLAs and leaders from Congress, TRS are interested to join the BJP
Hyderabad: The Telangana BJP has adopted a new strategy as a part of its Mission-2023. According to party sources, the party is no longer confined to roll out Mission Akarsh to rope in top leaders from Congress, TRS and other parties. Speaking to The Hans India, a senior party leader said, "Twice, since 2018, the BJP had adopted Mission Akarsh to rope in prominent leaders, MLAs, MPs from the TRS and Congress. But, it did not give much result." Further, the party has also faced situations in which some of those elected on its symbol as corporators in the municipal polls, MPTCs and ZPTCs had left the party to join the TRS.
A State Executive member of BJP pointed out that several of those elected on the party ticket but left and joined the TRS had indeed informed to the BJP leadership that the ruling party MLAs and local district leaders have put them under intense pressure forcing them to leave the party to join the TRS.
Against this backdrop, the State BJP has changed its strategy and pursuing its new mission openly to strengthen the party at the grassroots. Firstly, the BJP will be focusing on the 'Panna Pramukh', micro-level electoral booth management strategy. It is as per the party's standard operating procedure to ensure that the party gains ground on its strength with its own dedicated party workforce.
According to BJP State chief, about 20 MLAs and leaders from the Congress and TRS are keeping in touch with the saffron party. When the MLA are keeping in touch to join the party, "Is there anything left to imagine that corporators are not?" asked Sanjay. However, the party leaders are tight-lipped when asked if the Congress and TRS corporators-elect in the GHMC would be supporting it during the mayor elections.