BJP out to deploy backroom warriors to checkmate TRS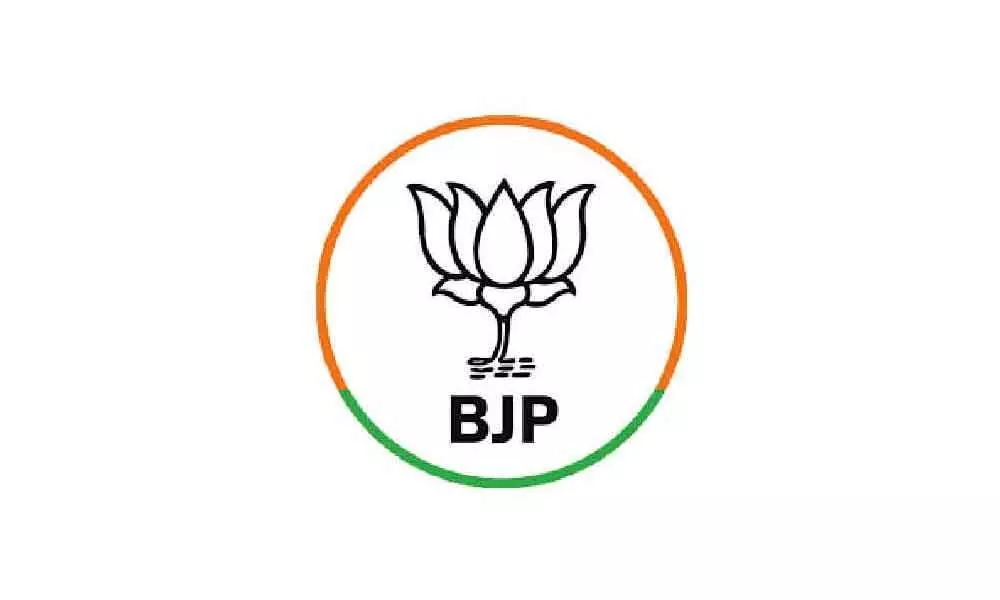 Highlights
Sources from the saffron party inform that a team of leaders will soon visit Telangana to guide the cadre and leaders ahead of Warangal and Khammam civic body elections
Hyderabad: The Bharatiya Janata Party sees the Telangana Rashtra Samithi no longer a formidable political force in Telangana and it is to send best of its men, who have organised party's electioneering in toughest-political-landscapes, to take on the ruling TRS on its home turf.
According to party sources, the national leadership feels that the saffron party has much more backing of people in several parts of the State. However, early on, there were several gaps within the party resulting in the saffron brigade not translating the same into electoral dividends.
Speaking to The Hans India, a senior party leader from BJP said the ruling TRS has come to power riding high on the Telangana sentiment. However, it has eroded all its base by distancing itself from all those forces like students, youth, employees and others who played a key role in the separate Statehood movement.
"The Telangana Non-Gazetted Officers and employees unions, who have played an important role in the statehood movement, are increasingly seen by people playing to the tunes of the State government. Besides, the TRS has distanced itself from every important face and organisation known to have played important role in the separate Telangana movement. Adding, this made the ruling party to erode the base on which it had come to power and turned vulnerable on its own actions," the leader said.
Further, alliance with the All India Majlis-e-Ittehad-ul-Muslimeen(AIMIM), which had opposed separate Telangana, is a potential issue for the BJP to showcase the TRS as just another party that is trying to play minority appeasement card.
Against this backdrop, the State BJP leadership from now would be aided by the best electioneering organisers.
A State core committee member as first, the BJP national general secretary, Bhupender Yadav, had been sent to oversee the party's strategy and electioneering for the Greater Hyderabad Municipal Corporation (GHMC) elections. Yadav is known for his strategic maneuvering and organising skills to take along the party cadre and leaders for a task on hand.
A former MLA and senior party leader pointed out that the State BJP had given only one task. Either it win every election that comes up till 2023, or tilt the TRS boat in every election. For this, the best of the BJP organisers from different States would be visiting the State to train and guide the party cadre from the mandal to State level. Besides, the party cadre and leaders, all the other wings of the party would also be brought on board with a definite action plan to adopt and act on.
Another national general secretary of the party, Tarun Chugh, would also be receiving a team of party leaders to strengthen the BJP ahead of Warangal and Khammam Municipal Corporation elections, the party sources said.