BJP welcomes High Court decision on new assembly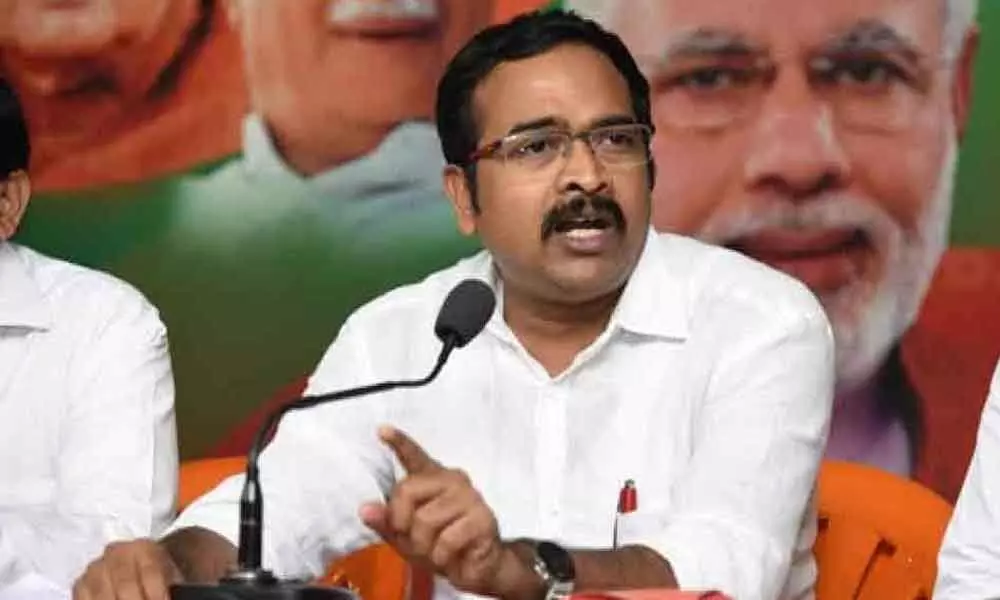 Highlights
BJP state chief spokesperson Krishna Saagar Rao says the court order is a smack in the face for KCR govt
Hyderabad: BJP Telangana State chief spokesperson K Krishna Saagar Rao said that the BJP welcomes Telangana High Court passing an order against demolishing Errum Manzil building for constructing a new assembly.
In a statement issued here on Tuesday, he said BJP considers the court order is a smack in the face for the KCR government. The irresponsible adamance to demolish a heritage building by the TRS government has been neutralised by the High Court.
It is a victory of citizens of Hyderabad over an insensitive and irresponsible government, he said.
Referring to the Telangana State Assembly passing a resolution against any future uranium mining in the State, he said there is neither a need nor a substantive and reasonable demand for a resolution against the mining of uranium in the State.
If the State government has any objection with already issued permissions, it could very well deal with the Central government through its administrative channels.
Passing an Assembly resolution without any substantial debate, using brute majority in the House is purely a political overture by Chief Minister K Chandrashekar Rao against the Central government, he said.
He termed the hypocrisy and duplicity of the KCR government are once again exposed to this resolution. TRS government has been an environmentally insensitive and reckless government throughout its last 6 years of governance.
Whether it is in the case of trying to undermine the lung space of Hyderabad by marginalising KBR Park or looking the other way on mammoth destruction of historic rock formations.
Or, brazenly promoting encroachments into historic tanks and water bodies across the city and State, KCR government has been constantly at the forefront of the environmental onslaught, he alleged.