BRS govt puts welfare schemes on fast-track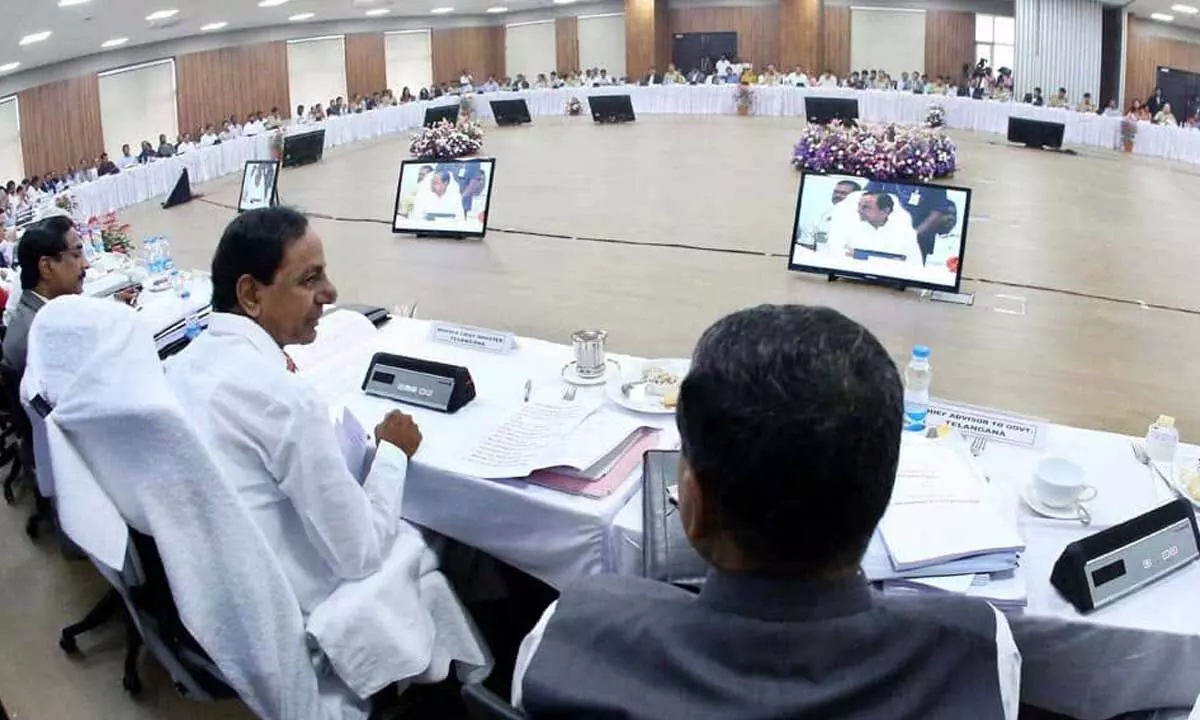 Highlights
District Collectors authorised to release funds
KCR mulls Collectors conference next month
Hyderabad: This being the election year, the BRS government has set goals to put all developmental activities on fast track and roll out new schemes to benefit the targeted sections of the people.
The District Collectors have been given full powers to release adequate funds to complete the development programmes within the specified time.
The fast-track schemes include sheep distribution, new Aasara pensions to those who are above 57 years, identification of beneficiaries for Rs 3 lakh cash benefit scheme to construct houses if they own a plot, completion of 2 BHK houses, regularization of houses constructed on government lands and Dalit Bandhu scheme.
The government has earmarked enough funds for these schemes. However, officials feel that the identification of genuine beneficiaries is a major challenge before them.
According to a top official, Chief Minister K Chandrashekhar Rao has said that no eligible beneficiary should be left out under these schemes and the process should be completed within six months.
Chief Secretary Santhi Kumari has begun holding regular meetings with top officials of every district and is reviewing arrangements being made for the effective implementation of the welfare schemes which are to be grounded from April. Officials said that the district officials have been instructed to dispose off pending applications in coordination with the local MLAs. Even Dalit Bandhu applications have been piling up.
Hence the CM told the officials to see that all such issues were sorted out and all schemes implemented ahead of the poll notification which is expected in October.
The Chief Minister, it is learnt, is also planning to hold District Collectors' conference in April. Before the conference, the District Collectors have been asked to prepare scheme-wise action plan and submit it to the government.