CM planning to sell RTC properties to benefit his coterie: CPM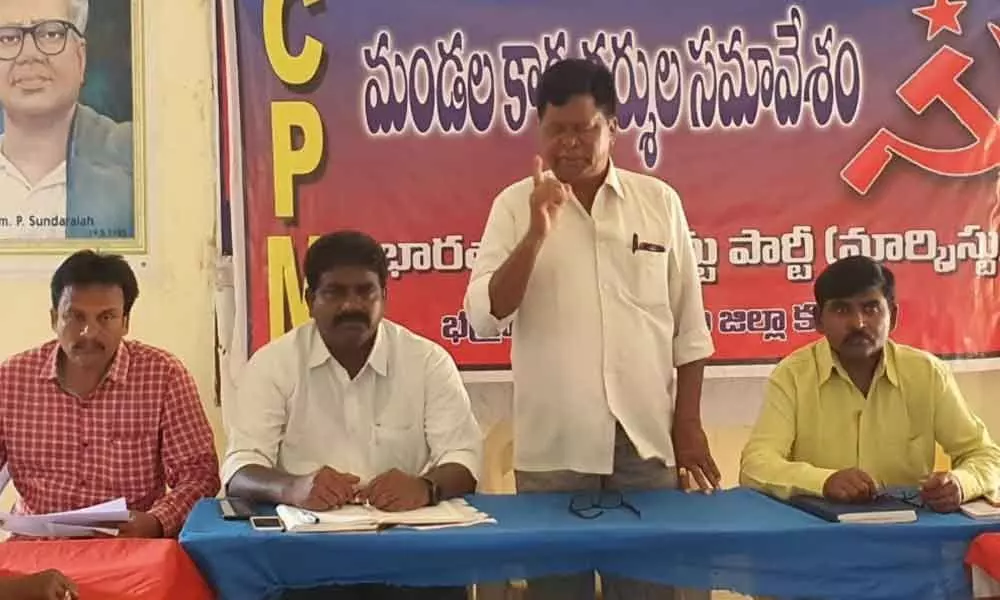 Highlights
Party seeks support for its Sakala Janula Samara Bheri protest to be held in Hyderabad tomorrow
Khammam: The State leaders of CPM party M Venkateswarlu, Kasani Ilaiah and AJ Ramesh called upon party leaders and supporters to support the protest programme Sakala Janula Samara Bheri to be held on Wednesday in Hyderabad.

On Monday, speaking at a meeting conducted at the party office, they said all the party members and leaders must support the protest programme to be taken up in support of the RTC strike.
They also said all political leaders and parties must take part in the protest and lend their support to the striking employees of the transport corporation.
"Chief Minster K Chandrashekar Rao is acting like a dictator and not showing any interest in solving the issues of RTC employees with an eye to privatise the corporation and sell its assets for benefiting his coterie of people," the CPM leaders alleged.
Party leaders A Kanakaiah, M Jyothi, J Krishna, Balarajau, D Ravi Kumar, Ravinder, R Srinu, B Ramesh, V Ramesh, N Satyanarayana and others attended the meeting.