Fulfil promises made to people: BJP demands KTR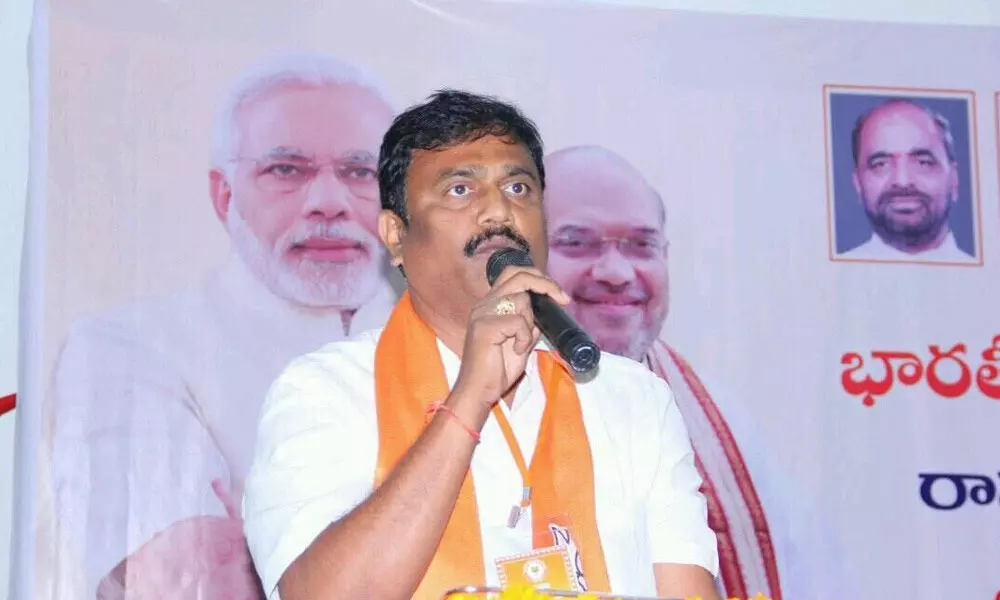 Highlights
The Bharatiya Janata Party Shadnagar constituency in-charge, Nelli Sreevardhan Reddy, demanded IT Minister KT Rama Rao to fulfil the promises that his government made to the farmers
Shadnagar: The Bharatiya Janata Party Shadnagar constituency in-charge, Nelli Sreevardhan Reddy, demanded IT Minister KT Rama Rao to fulfil the promises that his government made to the farmers.
It can be recalled that earlier Chief Minister K Chandrashekar Rao had promised Shadnagar farmers of construction of Laxmidevipally reservoir by lifting water through Kalwakurthy lift irrigation project besides identifying the place. He demanded the government to fulfil the promises the State government made to the people of Shadnagar.
Alleging that the government was not buying the paddy and corn from farmers, the BJP leader said that the Telangana government had not provided the benefits that were sanctioned under the Central scheme, Fasal Bima Yojna to the farmers of Telangana.