HMR at a par with other metros: KTR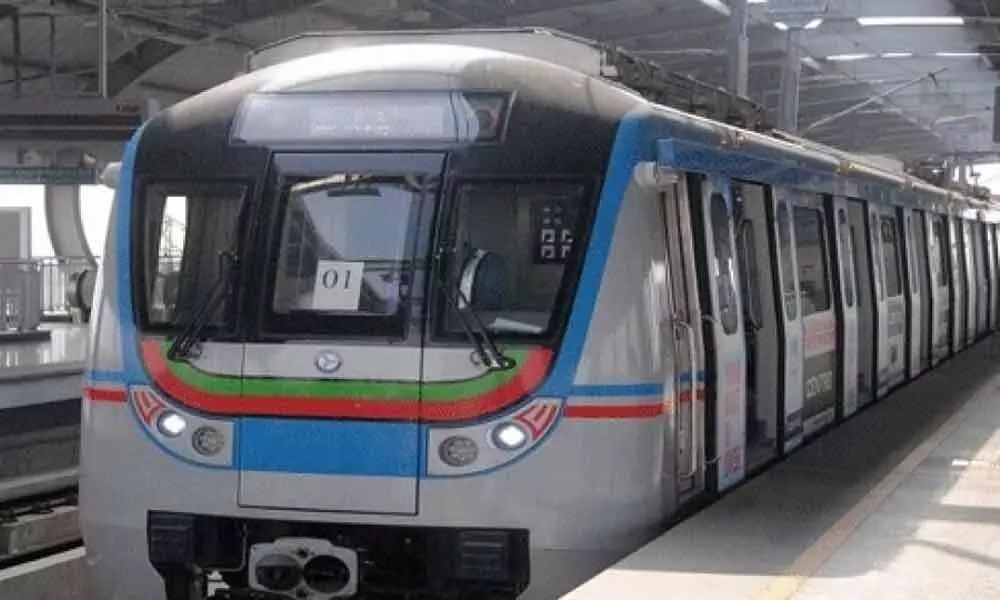 Highlights
Advises Cong MLAs to experience metro travel in city
Says Hyderabad Metro Rail fares far lesser than the TSRTC
Hyderabad: Municipal Administration Minister KT Rama Rao on Thursday advised the Congress MLAs to travel in the Hyderabad Metro Rail to get the experience of facilities.
The minister was replying to a question raised by Congress member Bhatti Vikramarka and D Sridhar Babu during the Question Hour in the Assembly on Thursday.
When the Congress members alleged that there were several shortfalls in the facilities being provided to the passengers, KTR said the Hyderabad Metro Rail was match to the other metros in the country.
"There are facilities like special coaches for women and separate seats for senior citizens. The Hyderabad Metro won 80 awards across the world.
The Governor and the chief minister have travelled in the Metro Rail too," he explained. KTR flayed the opposition leaders for not travelled in the Metro and said that they are under false impression.
The minister said that there was no deviation in the concessionaire agreement in the HMR project. He stated this was the fastest growing Metro in the country with 3 lakh passengers travelling everyday within two years of its inauguration.
The Delhi Metro with 60 km was completed in nine years, Chennai with 40 km was completed in 9 years but Hyderabad with 66 km in seven years, he said and added that the delay was not because of the alignment change but because of 370 cases in court.
While other Metros were with the support of the governments, the HMR was totally Public Private Partnership under DBFOT (Design, Built, Finance, Operate and Transfer). He said that by December the HMR would be completed upto 66 km out of the 71 odd kms.
The minister further said that the Hyderabad Metro Rail fares were lesser than the TSRTC. He also said that the fares of HMR were lesser than the other Metros in the country.
The minimum fare of HMR was Rs 10 and maximum was Rs 60 whereas the minimum fare of TSRTC A/C bus was Rs 15 and maximum was Rs 80.
The L&T has spent money and the Centre has taken away the decision-making power of State government to fix price and the concessionaire is allowed to fix fares.
KTR said that the government was committed to take Metro Rail to the Old City without any change in the alignment. Regarding Assembly route, KTR said that the earlier Metro design was going over the Martyrs Memorial hence the chief minister opposed this route.
In the Sultan Bazar stretch, the government decreased the road width from 100 feet to 60 feet on the requests of the traders.