Huzurnagar ByPoll: Congress out to cash in on RTC strike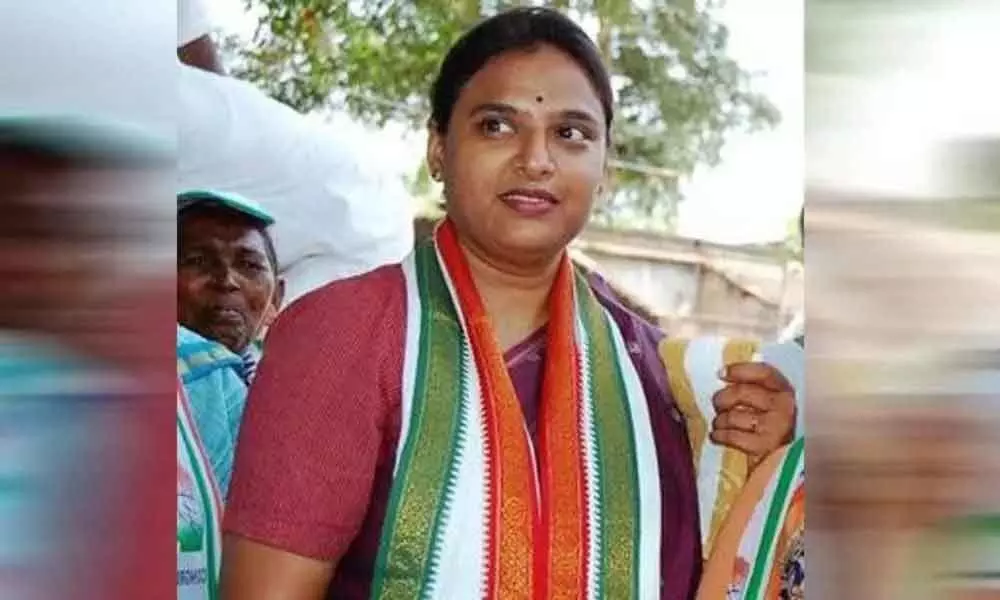 Highlights
1. Party leaders trying to build mass movement around the ongoing strike.
2. To participate in the protest organised in support of the strike.
3. Says government employees including RTC staff play a key role in the bypoll.
4. Congress sees an opportunity in RTC strike
Hyderabad: The ongoing strike of the Road Transport Corporation employees has given an opportunity for the Congress to improve its prospects in the bypoll to the Huzurnagar Assembly Constituency.

Party leaders are using this opportunity not only to score a point over the ruling TRS but also win back the erstwhile alliance partner, Communist Party of India. They are also trying to get the support of another left party, Communist Party Marxist.
The Congress is fighting hard to win the Huzurnagar bypoll and it is leaving no stone unturned in this direction. Party top leaders have come together to support the candidate, Padmavathi Reddy.
Apart from this they have been trying to take advantage of the situation arising out of the ongoing strike of the RTC employees. They have been trying to build a mass movement around the strike.
Already party has announced its support to the strike and would participate in the agitation programmes to be taken by the RTC employees and other political parties. Opposition parties, including BJP and left, have been supporting the strike.
A leader of the party said that the RTC strike was a significant development in the State after the beginning of the election process for the Huzurnagar by-election. The time to file the nominations has ended on September 30 and from October 1 the main rivals have begun the canvassing. The RTC strike has begun on October 5. The leader said that the strike would continue for few more days as the government was adamant in responding to the demands of the RTC employees. He expects that the strike may continue for another week.
He said that apart from the political parties, the employees' associations are likely to extend their support to RTC employees. They may join the stir if the strike intensifies. The government employees may come into the streets in support of RTC employees.
Congress leaders said that the votes of the government employees play a key role in the elections. Huzurnagar AC contains about 4,000 government employees, including RTC employees, teachers, revenue staff and others. They may influence about 4,000 more votes and they would be helpful to the Congress in Huzurnagar.
The Congress leaders are of the view that the strike of RTC would lead the anti-establishment factor among the government employees and also among the educated voters.
The unemployed and other educated sections of the constituency may support the strike and rally behind the Congress in the bypoll. This would improve the party's winning prospects immensely.