Hyderabad: 20 lakh crore package is an empty promise, fumes Congress president N Uttam Kumar Reddy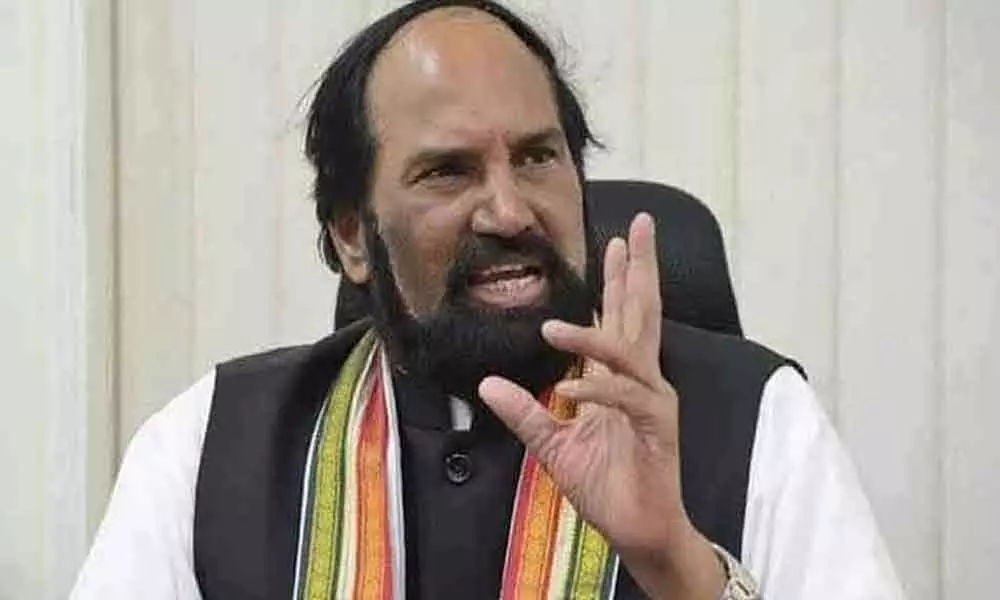 Highlights
TPCC chief Uttam Kumar Reddy says Centre, State should do more to provide all-round relief
Hyderabad: Telangana Pradesh Congress Committee (TPCC) president N Uttam Kumar Reddy on Friday has described the Rs 20 lakh crore relief package announced by the Central Government as totally disappointing and direction-less. Addressing Congress workers and leaders through Facebook Live programme, Uttam said that the Centre's package had nothing for migrant workers, who were worst affected due to lockdown, and also for crores of youth who lost their jobs during the last 50 days.
He said providing free food to migrant workers could not be counted as 'relief'. The Centre should have announced a proper relief and rehabilitation package for all the migrant workers. Further, he said that the package might not benefit the MSMEs as it does not provide any support for them to carry on their activities while retaining their employees. He said it was strange that private companies were being directed not to lay off staff and pay full salaries without providing them any immediate financial support.
Uttam said that several countries like the USA, Britain and Canada have taken exemplary steps to protect their industries and employees. He said that the Centre must have emulated those countries to protect jobs and industries from the impact of unprecedented lockdown in history. He said both Central and State Governments need to take more steps to provide relief to all affected segments.