Hyderabad: Colleges should curb smoking, tobacco use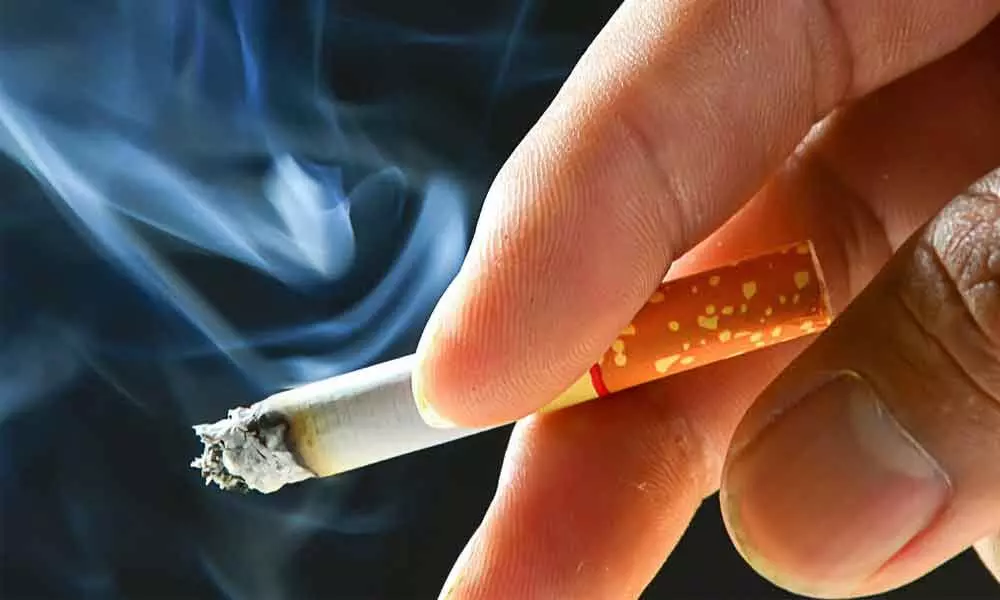 Highlights
As per the Global Adult Tobacco Survey of India 2016-17, 17.8% of adults (15 years and above) in Telangana use tobacco in some form or other. Tobacco use leads to a huge burden of diseases, disability and death and demands for high healthcare
Hyderabad: The Commissioner of Intermediate Education directed all the DIEOs, nodal officers, principals of junior and government degree colleges to display "No Smoking/Smokeless Tobacco" signboards in the colleges and to declare tobacco free educational institute and to coordinate with Voluntary Health Association of India to organise a half-day sensitisation programme on Tobacco Control Laws.

As per the Global Adult Tobacco Survey of India 2016-17, 17.8% of adults (15 years and above) in Telangana use tobacco in some form or other. Tobacco use leads to a huge burden of diseases, disability and death and demands for high healthcare. The survey report alerts for prioritisation of tobacco control for the larger benefits in the state.
As per Section 6 of the Cigarettes and other Tobacco Products (Prohibition of Advertisement and Regulation of Trade and Commerce, Production, Supply and Distribution) Act, 2003 (COTPA), there is a ban on the sale of tobacco to and by minors and prohibition on sale of tobacco products within 100 yards of educational institutions. Under Section 6 (b) of COTPA, the sale of tobacco products is prohibited in an area within a radius of 100 yards of any educational institutions and mandatory signage in this regard should be displayed prominently near the main gate and on the boundary wall of the school/institute.