Hyderabad: Garbage dumped at roadside in Alwal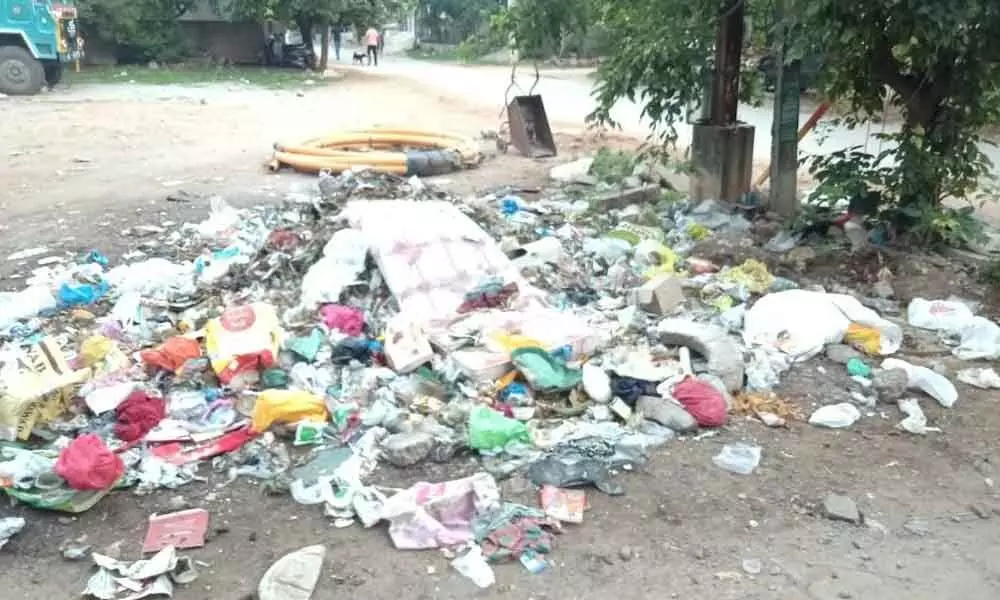 Highlights
The Surya Nagar Road, Alwal, is strewn with all kinds of garbage, leaving local residents harried
Alwal: The Surya Nagar Road, Alwal, is strewn with all kinds of garbage, leaving local residents harried.
They have complained that for the past few days, the garbage had been emitting foul smell, and all their pleas fell on deaf ears of officials concerned.
"We have informed the authorities about the unattended garbage through social media by sending various pictures related to this issue and also verbal and written complaints have been submitted to the authorities, but no action is taken yet," according to a resident, Naveen.