Hyderabad: Kurti dress code removed at St Francis, students to abide old dress code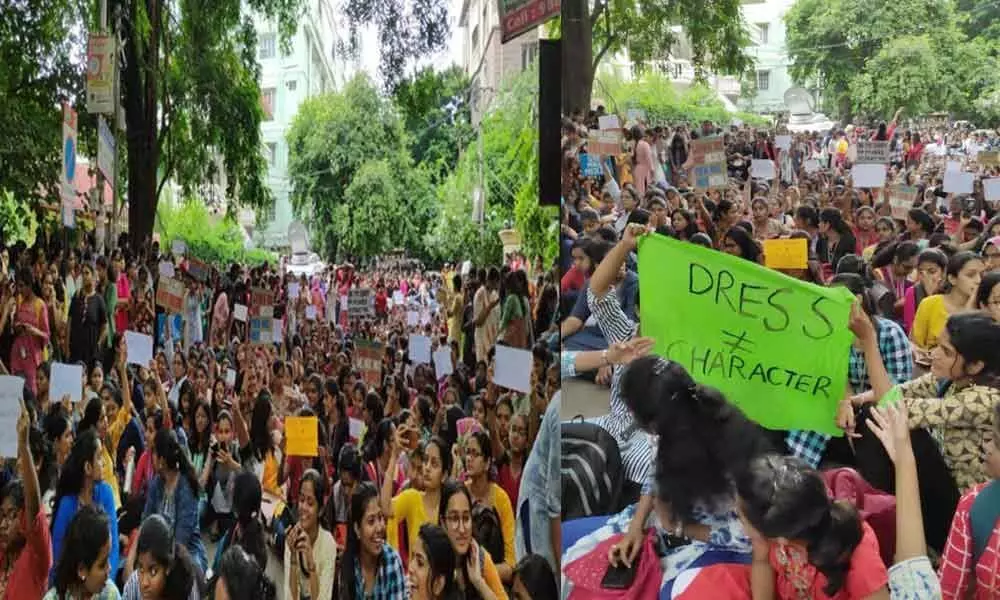 Highlights
Kurti dress code removed at St Francis College in Begumpet
Students will have to follow the old dress code
Protests erupted at St Francis college at Begumpet after the students were asked to wear kurti below knee length. Hundreds of students joined the protest shouting slogans and demanded the removal of the dress code.
However, the college authorities lifted the dress code after the students intensified the agitation. An announcement has been made regarding the removal of the Kurti dress code and the students will have to follow the old dress code. It said no new dress code will be imposed.
The students are euphoric after the college announced its decision. "It is the first war we have fought in our lives," said the students hugging each other.