Hyderabad: Machines lie in wait to eliminate mosquitoes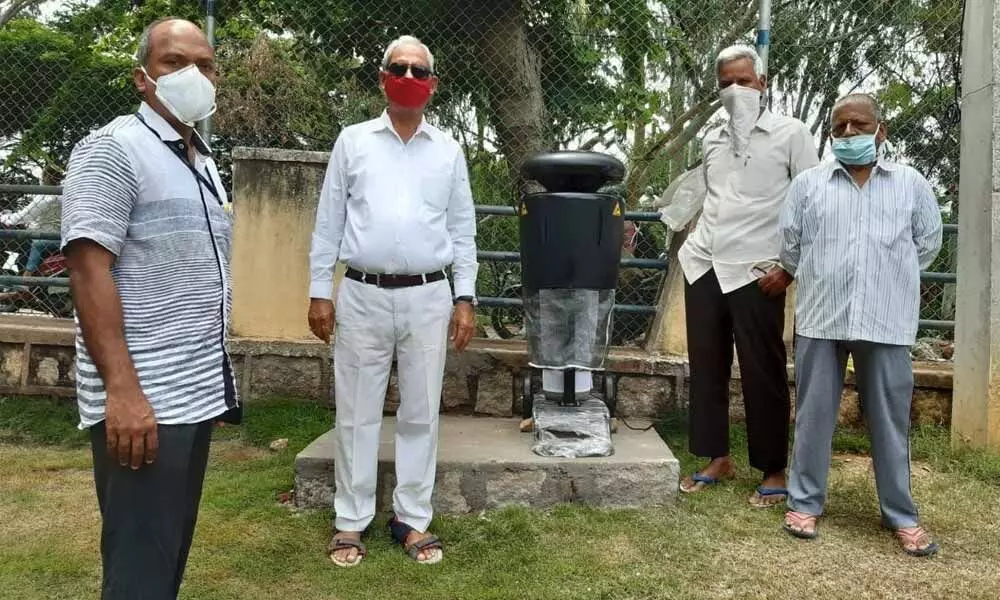 Highlights
Musi River Development Corporation Limited installed three machines that trap mosquitoes at three locations in Musi catchment area
Based on the pilot study, the civic body would take a call to install the machines in other parts of the city
Hyderabad: Seeking a permanent solution to a predominant stinging issue of mosquito menace in the city, the Musi River Development Corporation Limited (MRDCL) has installed three Mosquito Elimination Machines (MEMs) called "AERO" at different locations on A pilot basis.

"These German made "AERO" machines were brought at a cost of Rs.1.2 lakh each and installed at three locations - GHMC Park at Sri Lakshmi Nagar Colony, Attapur, Shiv Mandir Compound, Puranapul and Janapriya Enclave, Satyanagar, Dilsukhnagar," informed N Srinivas, Senior Entomologist, South Zone.
Explaining the mode of operation of AERO machines, the official said, "These machines are generally trapping devices that lure mosquitoes flying over the area and trap them inside. The trapping device catches upto 95% of mosquitoes in the area under 50 sq.meters."
"Basically these machines are placed in catchment areas of Musi river. To check the efficiency of these machines, we have installed primordially three devices on pilot basis. These machines were put to operational mode from Friday last week. Hope this will ensure a permanent solution to the perennial issue of mosquito sting every year," added the official.
"The device is unique in more ways than one. It is working quite well and catching the flies efficiently. Hope will get rid of the stinging insects soon," said Jagannada Sarma, President Sri Lakshmi Nagar Colony Welfare Society, Attapur. "People are happy watching the performance of the device. Besides the park, we are also encouraging the building secretaries of the colony to have their own devices to get rid of the mosquito menace," said, S.S.N.Murthy, Secretary of the Society.
How AERO works
• Mosquitoes find humans by body odour and heat. They respond to these signals and fly to the victim.
• The device releases warm carbon dioxide that mimics human respiration attracts insects.
• The body of the device is heated creating the temperature of a person with malaria 39-40 degrees.
• The vapours of the attractant are mixed with the gas and evaporate through the nozzles. Insects are additionally lured by diodes with insecticidal wavelength (400 nm).
• After sufficient accumulation of mosquitoes around the system, the fan is turned on and the attracted insects are absorbed inside the trap.