Hyderabad: Overseas job seekers face hiccups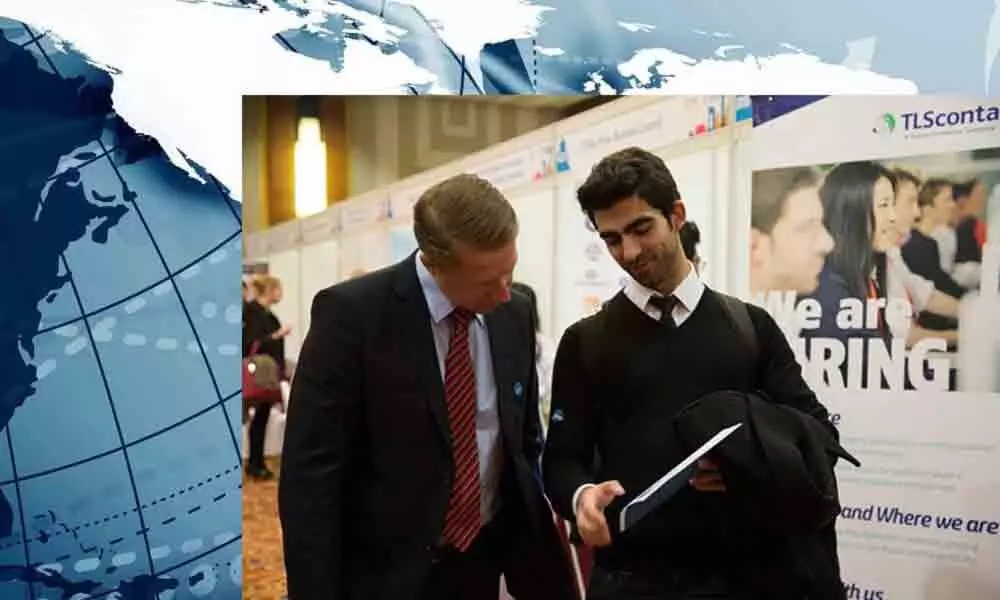 Highlights
Varsities asked to expedite certificate verification requests received from Indian Missions abroad.

Less than 5% of the HEIs from TS and AP on board with NAD.
Hyderabad: Delay on the part of several universities to come on board with the National Academic Depository (NAD) and sending certificate verification reports to the Indian Missions and Posts abroad is giving troubles to the job seekers from India with prospective employers in different countries.

According to the University Grants Commission (UGC) officials, the government and private entities in different countries offering jobs to the Indian graduates are sending letters to the Indian Missions seeking to verify the genuineness of the certificates submitted by them. As part of the procedure, the Indian Missions and Posts abroad send the details of the candidates to the universities concerned in India, with requesting to verify the genuineness of the certificates and send them a report. In turn, the Indian Consulate issues genuineness of certificates of the candidates obtaining degrees from different Higher Educational Institutions (HEIs) located in the country. The troubles being faced in the process of certificate verification has come to fore during the visit of a secretary-level official from the Overseas Indian Affairs of the Government of India to the Dubai, United Arab Emirates (UAE).
"Among other things, the issue of delay on the part of the Indian universities sending verification reports is troubling the citizens from India seeking jobs abroad.
Against this backdrop the UGC said, it was felt during the meetings, "there is a need to facilitate the verification reports more expeditiously to further enable the consulate to issue genuineness certificates for the purpose of the job for Indian degree holders."
Taking note of the same, the UGC asked the Vice-Chancellors of various universities to send verification reports to "the Indian Mission/Post on time, preferably in typewritten format instead of hand-written and only in English with complete details as requested by the Consulate." Meanwhile, students from different universities from the two Telugu states are also facing similar situation due to the delay in the verification of the genuineness of their certificates. Speaking to The Hans India, sources in the UGC regional office said that the UGC and AICTE have already asked all the HEIs to come on board with the NAD. The online electronic depository is meant for the HEIs and other educational institutions to upload the certificates, mark lists and other academic-related documents to the NAD portal.
In turn, this will help a hassle-free verification of certificates and other academic credentials. However, so far, only 12 HEIs under the Central government or various central ministries, 5 State universities and 4 private HIEs from Telangana are on board with the NAD.
Similarly, from Andhra Pradesh, only two Central HEIs, 6 State universities and four private varsities and colleges are on board with NAD.