Hyderabad: Quality mutton at right price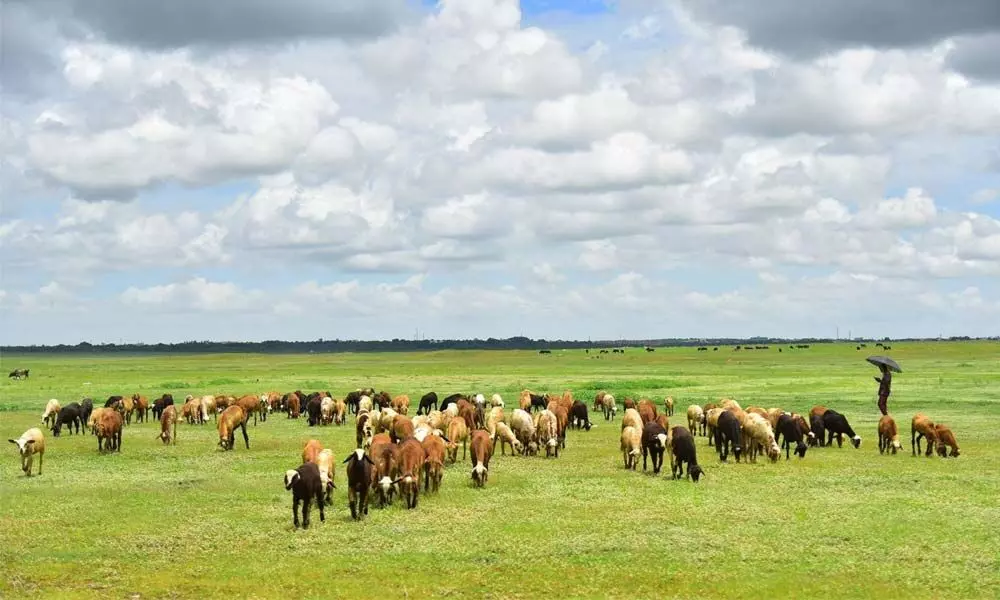 Highlights
Govt outlets to sell tender mutton in Hyderabad soon
Hyderabad: A unique Telangana brand mutton with good quality and rich in nutrition value would hit the market across the state soon. The state government has come up with the idea of opening mutton stalls in Hyderabad as a pilot project and extending the same to other parts of the state depending on its success.
According to the proposals, the tender meat will be sold at an affordable price to the consumers. The government also wants to create a brand image for the Telangana mutton and explore the possibility of exporting it. It may be mentioned here that Telangana in general and Hyderabad in particular has emerged as one of the big mutton consumers in India.
Due to heavy demand, the traders were selling mutton at exorbitant prices in the city. Currently, the mutton price is Rs 800 per kg and the quality was also not up to the mark as there is no proper supervision to ascertain the quality on a regular basis.
Taking into consideration all the issues, the government has hit upon the idea of selling mutton. Officials have been asked to finalise the marketing strategy. After introducing the sheep distribution scheme in the Telangana state, the sheep population has considerably grown and the available livestock can meet the growing demand for mutton, state Animal Husbandry Minister T Srinivas Yadav said. He was of the opinion that the concept of selling mutton through the government outlets would also help the sheep growers to sell the full- grown goats at profitable rates.
Officials said mutton prices had touched an all time high of Rs 1,000 per kg during the corona lockdown period and the government has put special efforts to bring down the prices. The requirement of infrastructure, cold storage facility and hygienic supply mechanism would be provided before the launch of mutton supply outlets in the state. The local breed sheep are safe for consumption because most of the available sheep in the market were grown in the farms where the managements were using steroids to get heavy quantities of mutton in a short time. Currently, Maharashtra, Karnataka, Chhattisgarh and Andhra Pradesh were supplying sheep to Telangana.