Impending polls make telangana govt to provide jobs to 50K youth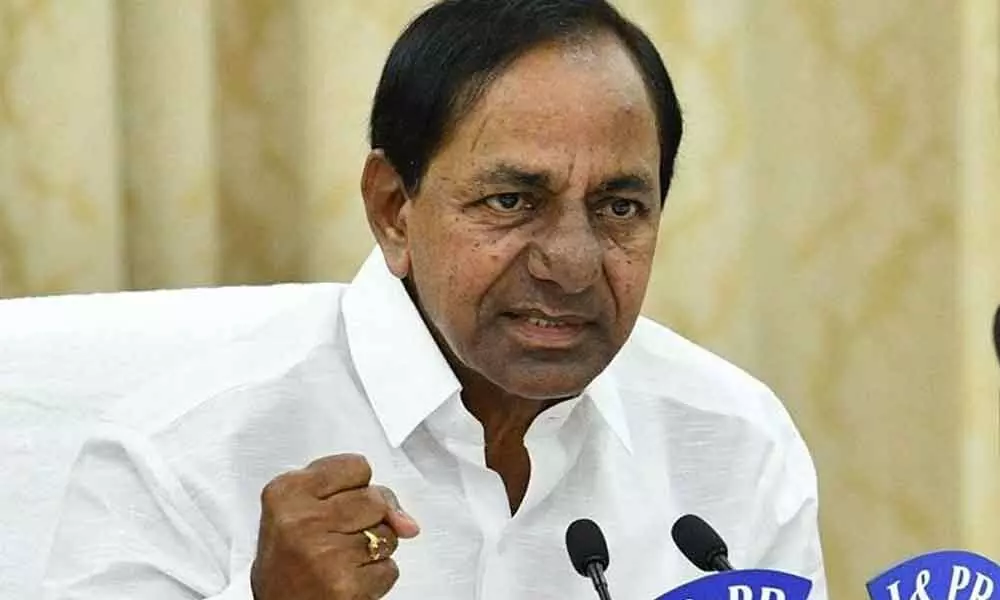 Highlights
CM instructs CS Somesh Kumar to begin recruitment exercise
Hyderabad: Keeping in view the series of elections the TRS has to face soon and taking note of the anger among youth as the government did not fulfil its promise of job creation which was reflected in the Dubbaka bypoll and GHMC elections, the state government which completed two years in its second term announced job bonanza for unemployed youth.
It decided to issue notification to fill nearly 50,000 vacancies which had already been identified in the different departments like Education and Police wings.
The unemployed youth in Telangana have been waiting for job notifications for long. After coming to power for a second consecutive term in 2018, the Government did not issue a single job notification on the grounds that the enforcement of the new zonal system was pending. The government had recently announced the district, zonal and multi-zonal posts and also cadre strength to each district paving way to the filling of the posts in different categories in every district.
Chief Minister K Chandrasekhar Rao instructed Chief Secretary Somesh Kumar to begin the exercise to fill the vacancies and also collect the list of number of vacancies in all the departments all over the state at a high-level meeting held on Sunday. Stating that the government should fill these vacancies as early as possible, the Chief Minister asked the officials to identify the vacant posts in all departments, prepare a report on the required strength in each department and start the process of issuing notifications for the posts.
Official sources said that apart from teachers and police departments, there were vacancies in Panchayat Raj and Rural Development, Municipal Administration and Urban Development and Health department.
Multi-zonal posts in the rank of Group 1 will be filled in big numbers. This will be the first notification for Group 1 posts since formation of Telangana. Most of the vacant Group 1 posts were filled through promotions but direct recruitment took place, officials said.