KK reaches out to RTC workers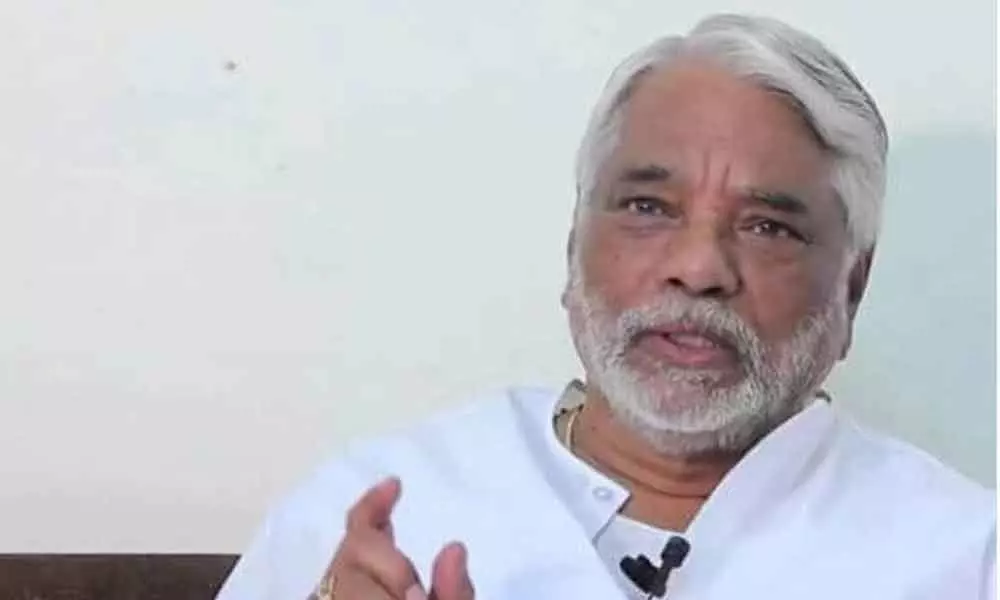 Highlights
RTC unions insist merger be on the agenda
Hyderabad: In view of byelections to the Huzurnagar Assembly constituency and faced with suicides and attempted suicides, the state government appears to have softened its stand a little bit on the issue of RTC strike which had entered tenth day on Monday.
In a surprise development, senior TRS leader and Parliamentary party leader K Keshava Rao tried to reach out to the workers asking them to call off their strike before things get out of their hands.
On the other hand, the union leaders too have responded positively agreeing for talks if Rao mediates. However, the hitch in this is that while Rao had made it clear that there was no question of merger of RTC with the government, the unions want that to be included in the agenda.
They have also made it clear that they will call off the strike only after the outcome of the talks. Calling off strike cannot be a pre-condition for talks.
The Unions say that the government should form an official committee consisting of Transport Commissioner, MD TSRTC, Transport Secretary and the Minister for Transport and hold talks with an open mind.
Political circles feel that Keshava Rao being a senior and important member of the party would not have written the letter on his own stating that the government was willing to consider all the demands of the workers except the merger of the Corporation.
Keshava Rao recalled that TRS never promised to merge RTC with the government. Rao said, "The manifesto committee, which was headed by him had at no point of time considered the merger of RTC with the State.
There was therefore no thinking let alone a promise at any time over the merger of RTC or any other PSEs with the government, he said in the letter.
Rao said, extreme steps like suicides were no solution to any problem and urged the RTC workers to call off their strike and sit with the government to resolve their issues in legitimate fashion.
"There is a difference between the government organisation and public sector enterprise and those run under the government control.
The government is not a commercial organisation. No vested party can decide the policy of an elected government," said Rao.