Medak: Bharat Curfew successful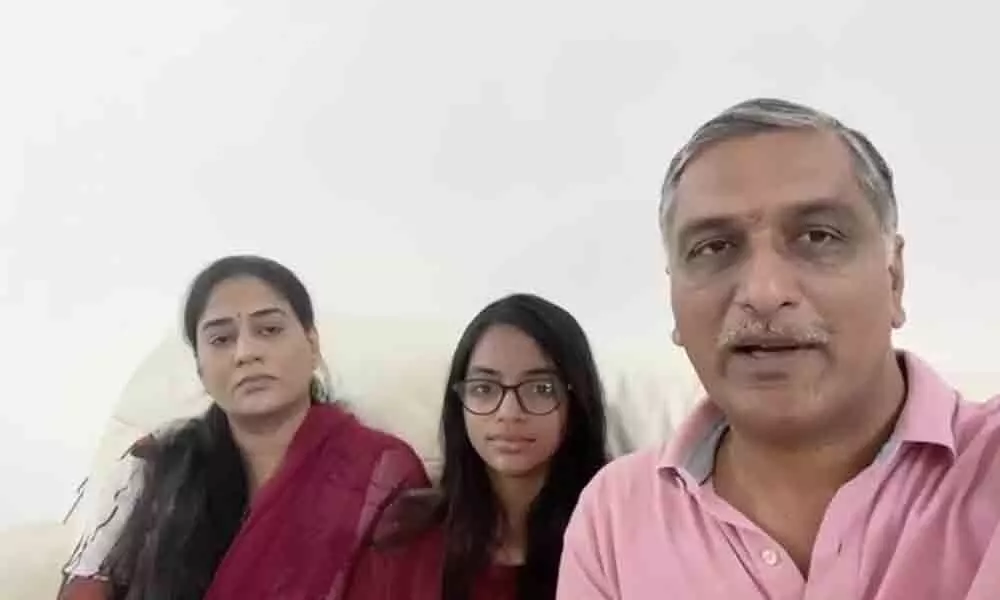 Highlights
People, politicians, officials heap praises on health warriors
Medak: The Janata Curfew was successful in the erstwhile district. Responding to the call given by Prime Minister Narendra Modi, people observed the curfew by restricting themselves to the homes. The streets in both urban and rural areas wore a deserted look. At five o'clock in the evening, extending thanks to the medical, sanitary, police and journalists who have united the country by engaging in the task of fight against Corona.

In Siddipet, District Collector Venkatrami Reddy, CP Joel Davis, Additional Collector Padmakar, ZPTC Chairperson Roja Sharma, Municipal Chairman Rajanarsu, other dignitaries and public figures came out on the road and expressed their solidarity. Minister Harish Rao came to the balcony with his family members in Hyderabad and expressed solidarity. He thanked people of the state for making the event grand success.
In Tupran, RDO Shyamprasad, MRO Sridevi, VROs and staff gave applause by clapping to commend the services of the doctors and other people who have been involved in the battle against the spread of Corona, here on Sunday.
District Additional SP Nagaraju visited Ramayampet as part of the curfew. He participated in the appreciation programme to the warriors against the virus by clapping at the police station. DSP Nagaraju, CI Swamy Goud, SI Subhash, and Police Staff participated in the event.
In Gajwel, State Forest Development Corporation chairman Vanteru Prathap Reddy thanked people for the success of Bharat Curfew. He said, the people of Telangana state, who are committed to unity, made the curfew successful. He thanked the people of the constituency for their active participation. The chairman said Telangana Chief Minister KCR on the call by Prime Minister of India Narendra Modi, with the intention of making our state safe and healthy, motivated people. He appreciated the services of doctors, nurses, sanitation workers, Police Department, Army men and journalists by clapping.