MIM, Congress back resolution against CAA, NPR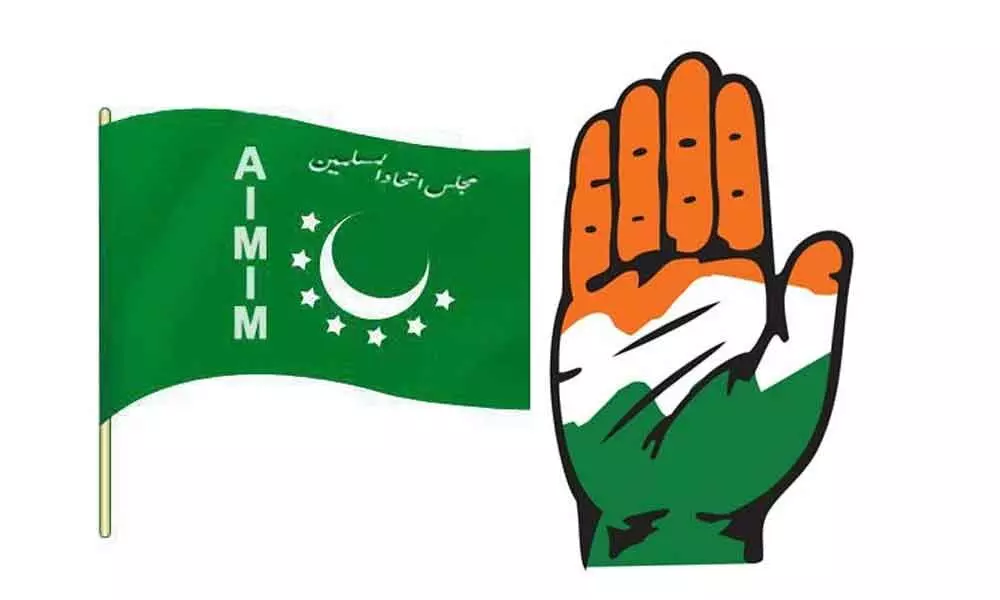 Highlights
The AIMIM and Congress supported the resolution brought by the government against the Citizenship Amendment Act, NPR.
Hyderabad: The AIMIM and Congress supported the resolution brought by the government against the Citizenship Amendment Act, NPR. While the Majlis wanted the government to file a case in Supreme Court the Congress wanted the chief minister to emulate the Kerala government's steps on NPR.
Speaking in a discussion on the resolution, the MIM floor leader Akbaruddin Owaisi was in all praise for the Chief Minister K Chandrashekar Rao as he said that the chief minister's speech was like a ray of hope. He said that no other State Assembly in the country had adopted such a detailed resolution.
"We are proud that we have a chief minister who talks about taking all the sections along with him," said Akbaruddin Owaisi.
The MIM leader said that the CAA was dividing the people and weakening the country.
"This Act is making non-citizen is a citizen and citizen is going to be made a non-citizen of the country. I don't see it as against Muslims, it is against poor and uneducated," said the junior Owaisi.
However, he said that the time was running out since the NPR would be starting from April 1. He urged government to take steps for staying NPR in the State as it lacks legal validity and it was illegitimate and illegal.
Speaking on NPR, the MIM leader said that a government officer is empowered to declare a citizen as doubtful without any reason and the burden of proving would be on the doubtful citizen. "He has become Prime Minister by taking our vote and now doubts are raised over the citizenship.
I am doubtful whether I will be standing in Assembly in the next session," said Owaisi. He said that more than 50 per cent families out of 83 lakh families do not have own houses.
Instead of spending money on NPR, NRC, the government should spend the money on poor. He also said that 70 per cent Indians do not have birth certificate. He wanted the government to file case in Supreme Court using Article 131 of the Constitution.
CLP leader Bhatti Vikramarka said that he too does not have a birth certificate. He said that only a resolution was not enough because there was no use of resolutions in case of transfer of seven mandals into AP and categorisation of SCs.
He wanted the government to bring a special GO and take this to a logical end. He wanted the government to emulate Kerala government which stayed NPR.TRS members Md Shakeel and B Suman also spoke.