Nalgonda: Cop helps people get out of rainwater, cross road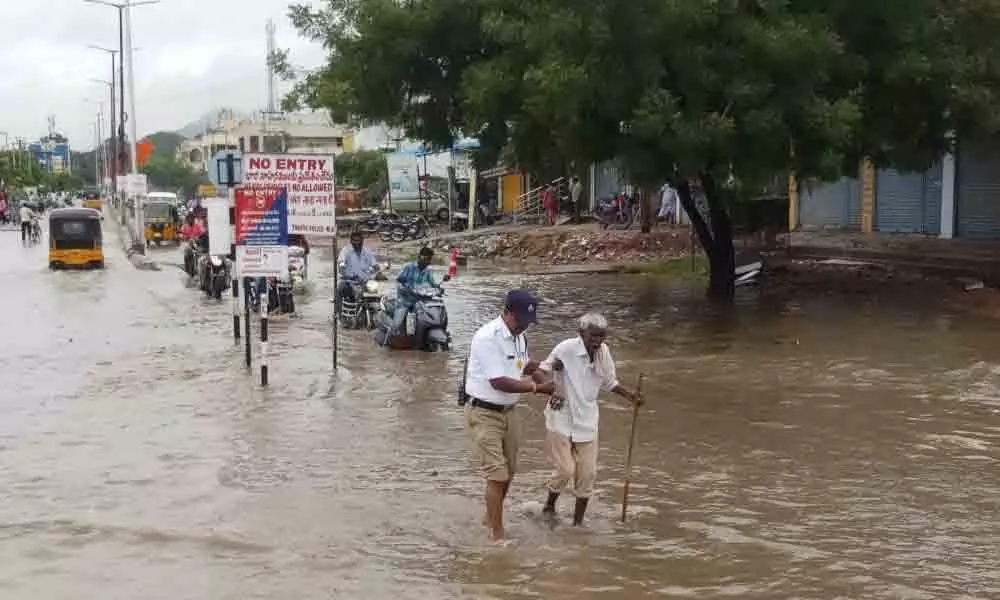 Highlights
Traffic cop Saidulu gives humane touch to duty
Nalgonda: A traffic constable of Nalgonda town Saidulu got appreciation from people and police officials over his valuable services to the people besides his duty.

According to the eye witness and locals, traffic constable Saidulu was doing duty at Indira Gandhi Chowrasta located at Pangal bypass road in Nalgonda town.
Huge water-logging was there in and around the junction due to sudden downpour that created a lot of trouble to motorists, commuters and pedestrians to cross the chowrasta which is located on Narketpally –Addanki State highway.
Seeing the plight of commuters and elderly pedestrians in crossing the junction, Sidulu showing his humanity swung into action and helped the women and elderly persons to cross the Indiramma junction and taking the help of the local youth, he successfully brought the vehicles outside stuck in the rain waters at the junction.
Besides town people, District SP AV Ranganath, Additional SP Padamanabha Reddy, DSP Gangaram, Traffic CI Suresh Kumar, SI Kondal Reddy appreciated him.